HKTDC International Sourcing Show Opens on 17 March, Online-and-Offline Fair Helps Businesses Capture New Opportunities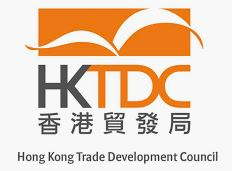 HONG KONG--(
Business Wire
/
Korea Newswire
)--The Hong Kong Trade Development Council (HKTDC) is debuting the HKTDC International Sourcing Show, a trade exhibition held in both online and physical formats, to help businesses adjust to the new sourcing model. The online section of the show begins on 17 March and will enable buyers and suppliers to engage through business matching and video conferencing tools. Once the pandemic situation eases, businesses can join the physical show at the Hong Kong Convention and Exhibition Centre from 26 to 29 July to explore further opportunities.
· Smart Home: Featuring an extensive selection of houseware, home textiles and furnishings
· Smart Play: Showcasing a range of baby products and toys and games
· Smart Style: Highlighting fashion products, gifts and premiums as well as printing and packaging solutions
· Smart Tech: Displaying electronics, lighting and medical and healthcare products employing the latest technologies.
More than 1,400 companies from 20 countries and regions will exhibit at the show. Some exhibitors have opted to use 3D virtual booths to promote their brands and products in more eye-catching ways. The HKTDC has also launched a product video production service to enable resource-strapped SMEs to design and produce videos to help them catch the attention of buyers.
Over 60 industry luminaries are invited to share their insights in 17 webinars. Highlighted webinars include "International Sourcing Outlook", "Survive and Thrive: Leveraging End-to-end E-commerce Solutions" and "Utilising Licensing to Expand Your Business".
Highlighted speakers include Devin Dai, Director of Category Management at Alibaba.com, Shinya Hisanaga, Director of Buying and Logistics at AEON Stores (Hong Kong), Flavien Serra, Founder of DTL Sourcing, Fione Tan, Co-founder of 28Mall.com, and Benson Ng, Hong Kong Business Consulting Leader at EY.
Furthermore, the show will continue to feature Click2Match, an AI-powered online business matching platform. Buyers and suppliers can use the tool to enjoy functions such as a meeting planner, video meetings, live chat and e-business card exchange, helping them to overcome barriers under the pandemic and build business connections around the world.
Don't miss this chance to get inspired. Register now to source, learn, connect and explore.
https://bit.ly/30KfiPk
View source version on businesswire.com:
https://www.businesswire.com/news/home/20210316006131/en/
Website: https://www.hktdc.com/
View Korean version of this release
This news is a press release from the provider.
Korea Newswire is committed to verifying the transparency of providers and eliminating content errors.
You can receive press releases from this company or in industries of interest via email and RSS for free. Subscribe>
News provided byHong Kong Trade Development Council