HKTDC Lifestyle Sourcing Show opens on 1 December
Online-and-physical fair spotlights lifestyle products
Helps businesses capture new opportunities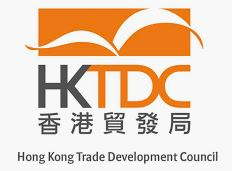 HONG KONG--(
Business Wire
/
Korea Newswire
)--With global sourcing become increasingly digitalised in the wake of the pandemic, the Hong Kong Trade Development Council (HKTDC) is staging the HKTDC Lifestyle Sourcing Show | Physical + Online, a trade exhibition held in both online and physical formats, to help businesses adjust to the new sourcing model and overcome challenges resulting from the current business environment.
The physical edition of the Lifestyle Sourcing Show at the HKCEC will display a range of consumer and lifestyle goods and solutions in a showcase format. For the online show, exhibitors will be offered 3D booths to promote their brands and products on a visually creative online platform. Buyers and exhibitors can discuss deals through the HKTDC's business matching platform, Click2Match, which uses artificial intelligence to conduct automatic matching between potential business partners. The platform also helps participants to schedule meetings, get together for video conferences, chat in real time and exchange e-business cards, according to their sourcing needs.
The show will keep fully abreast with the latest lifestyle trends. It will feature 12 group pavilions such as Fujian, Jiangsu, Jiaxing, Pinghu and Zhejiang from Mainland China, Japan's Fukui Optical Industrial Association, KOTRA from Korea, and various Taiwanese associations covering gifts, houseware, baby products, toys, optical and educational products.
To complement the show, industry leaders and experts are invited to share their insights at the events during the air period. A seminar titled "Stay Ahead in a Reshaped Business Landscape" is organised during the physical show with topics covering topics "we-media" influencer marketing, capturing business opportunities with hybrid strategies, and online-to-offline solution for supporting hybrid events. There are more seminars and webinars on e-commerce strategies, and topics in relation to the toy and optical industries.
Website:
https://LSShow.hktdc.com
View source version on businesswire.com:
https://www.businesswire.com/news/home/20211128005240/en/
Website: https://www.hktdc.com/
View Korean version of this release
Contact
Hong Kong Trade Development Council
HKTDC's Exhibitions Department
Clavel Mui
(852) 2240 4136
clavel.sl.mui@hktdc.org

This news is a press release from the provider.
Korea Newswire is committed to verifying the transparency of providers and eliminating content errors.
You can receive press releases from this company or in industries of interest via email and RSS for free. Subscribe>
News provided byHong Kong Trade Development Council