Tricor Group Appoints Kyungho Lee as CEO of South Korea Operations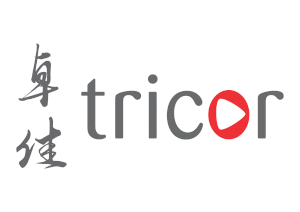 HONG KONG & SEOUL--(
Business Wire
/
Korea Newswire
)--Tricor Group (Tricor), Asia's leading business expansion specialist, providing integrated business, corporate, investor, human resources and payroll, corporate trust and debt services, fund administration, and governance advisory, today announced the appointment of PwC Korea veteran, Mr. Kyungho Lee as CEO of Tricor South Korea.
With the appointment effective December 1, 2021, Mr. Lee will work alongside outgoing CEO, Byung-Doo Choi. After completing more than 40 years in professional services and leading the Tricor South Korea team to success, Mr. Choi is retiring from his CEO post but will continue to serve as a senior advisor effective January 1, 2022.
Mr. Lee joins Tricor from Samil Accounting Corporation, the Korean network firm of PricewaterhouseCoopers (PwC), where he most recently served as a Strategy Leader. In this role, he provided assurance, advice and consulting services related to various M&A transactions with a focus on global multinational corporations (MNCs).
Mr. Lee is certified by the Korean Institute of Certified Public Accountants (KICPA) and The United States Certified Public Accountants (USCPA). He also serves on the Korea Accounting Standards Board (KASB) and previously served on the Financial Supervisory Service (FSS) & KASB Joint International Financial Reporting Standards (IFRS) Interpretation Committee. Mr. Lee received his Bachelor's degree in Business Administration from Yonsei University.
Responsible for the commercial development and operations of the firm's South Korea business, Mr. Lee will focus on expanding Tricor South Korea's footprint through strategic M&A, innovative partnerships and organic growth. He will report to Lennard Yong, Group CEO of Tricor Group.
Lennard Yong, Group CEO of Tricor Group, said: "South Korea continues to grow as a core market for Tricor Group, offering both domestic and international clients unique opportunities for business expansion and investment. We are thankful to Mr. Choi for his diligence, loyalty and for the successes that he has brought to the firm over the past 20 years, firmly cementing Tricor's reputation in South Korea. With extensive experience in strategic M&A integration, sales growth and multinational operations, I am confident that Mr. Lee will lead the Tricor South Korea team through our next chapter of growth to higher heights."
Kyungho Lee, CEO of Tricor South Korea, said: "In South Korea's thriving professional services market, the Tricor name has become synonymous with growth, innovation and success. I look forward to working with the local and Group teams to build upon this strong foundation, launch new solutions that disrupt the marketplace and identify new opportunities for growth."
About Tricor Group
Tricor Group (Tricor) is Asia's leading business expansion specialist, with global knowledge and local expertise in business, corporate, investor, human resources & payroll, corporate trust & debt services, and governance advisory. Tricor provides the building blocks for clients' business growth, from incorporation to IPO. Tricor has had a rapid expansion through organic growth and development as well as partnerships, mergers and acquisitions. The Group today has ~50,000 clients globally (including ~20,000 clients in Mainland China), a staff strength of over 2,800 and a network of offices in 49 cities across 22 countries / territories. Our client portfolio includes over 2,000 listed companies in Hong Kong SAR, Mainland China, Singapore and Malaysia, and more than 40% of the Fortune Global 500 companies, as well as a significant share of multinationals and private enterprises operating across international markets.
Visit:
www.tricorglobal.com
View Korean version of this release
Contact
Tricor Group
Tricor Services Limited
HONG KONG SAR (GROUP OFFICE)
Sunshine Farzan
Group Head of Marketing & Communications
+852 2980 1261
Sunshine.Farzan@hk.tricorglobal.com

This news is a press release from the provider.
Korea Newswire is committed to verifying the transparency of providers and eliminating content errors.
You can receive press releases from this company or in industries of interest via email and RSS for free. Subscribe>
News provided byTricor Group