Technology Innovation Institute Launches Pioneering Research Facility in Abu Dhabi for Key Industries in the Region
New Hub at Tawazun Industrial Park Houses Seven Workshops, Five Specialized Laboratories, Focusing on HPEM, HEL and Acoustics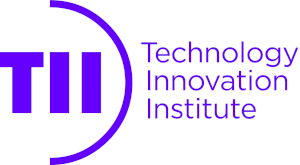 ABU DHABI, UNITED ARAB EMIRATES--(
Business Wire
/
Korea Newswire
)--Technology Innovation Institute (TII), the applied research pillar of Abu Dhabi's Advanced Technology Research Council (ATRC), today announced that its Directed Energy Research Center (DERC) has launched a state-of-the-art facility in Tawazun Industrial Park (TIP), a regional hub for strategic businesses in the safety and security sector offering world-class business infrastructure.
The facility hosts three mobile research laboratories that can be used in conjunction with the primary laboratories or be deployed in the field for outdoor testing, including two Electromagnetic Mobile Labs and a Mobile Laser Lab. Applications DERC focuses on include High-Power ElectroMagnetics (HPEM) and Electromagnetic Compatibility (EMC) testing. DERC also undertakes innovative research in the HPEM and Pulsed Power domain, along with prequalification tests for multiple industries in the region.
A first for the GCC, DERC's facility conducts industry-leading Radio Frequency testing to manufacture and characterize high power, solid-state devices. The facility also carries out highly sensitive Acoustic experiments that require a high degree of isolation from environmental sound and vibrations, supporting development and characterization of unusual acoustic transmitters and sensors.
The controlled environment in the labs identifies involuntary sound sources in complex electronic systems that might lead to side-channel leakage. DERC's custom-developed optical vibration analysis tools can examine mechanical system behavior across a wide range of frequencies.
Additionally, the Center has also introduced groundbreaking Signal Electronics & Acoustics (SEA) prototyping to facilitate the local development of advanced solutions like small/high-density RF and acoustic devices. The facility can undertake soldering, complex mechanical assembly, testing while advancing prototyping in 3D printing.
DERC's Mobile Laser lab is the first of its kind in the region to conduct laser experiments outdoors to explore propagation of a high-power laser and study the effect on targets at a distance in the arid Gulf environment. Emitting a multi-kW continuous laser, the lab is equipped with a telescope mounted on a pan-tilt, focusing a beam over a distance ranging from 200 m to 2,000 m. Connected to an electrical generator, the mobile lab is designed to be used autonomously outdoors under extreme temperatures of up to 50°C.
Speaking on the new facility, Dr. Ray O. Johnson, CEO of Technology Innovation Institute (TII) and Acting CEO, ASPIRE, said: "At TII, we are committed to attracting global talent to our research centers. Given this priority, we are proud to witness DERC's phenomenal achievement with this facility. Such innovative hubs draw a growing number of researchers as well as customers keen to benefit from testing capabilities across varied sectors."
Dr. Chaouki Kasmi, Chief Researcher, Directed Energy Research Center (DERC), said: "We are excited to finally witness the launch and cutting-edge capabilities of this new facility that will offer us a distinct advantage while giving the UAE much-needed autonomy when it comes to ensuring comprehensive testing and establishing a reliable supply chain."
The Center's achievement of bringing together multiple core capabilities under one roof provides opportunities to take HPEM testing to greater heights while enabling the testing of high-power lasers in compact environments.
*Source: AETOSWire
Photos/Multimedia Gallery Available:
https://www.businesswire.com/news/home/52727040/en
Website: https://www.tii.ae/
View Korean version of this release
Contact
Technology Innovation Institute
Sneha Sivanand
Comms@atrc.ae

This news is a press release from the provider.
Korea Newswire is committed to verifying the transparency of providers and eliminating content errors.
You can receive press releases from this company or in industries of interest via email and RSS for free. Subscribe>
News provided byTechnology Innovation Institute