CLECELL and CancerFree Biotech Jointly Develop Anti-cancer Drug Sensitivity Testing Services
CLECELL signed a joint business MoU to promote commercialization of anti-cancer drug sensitivity test with CancerFree Biotech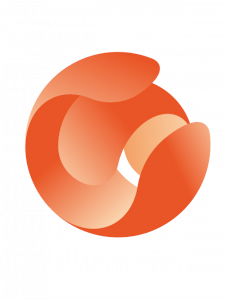 SEONGNAM--(
Korea Newswire
)--3D bioprinting company CLECELL announced that it had signed an MoU with Taiwanese bio company CancerFree Biotech for the commercialization of an organoid-based anti-cancer drug sensitivity test.
CancerFree Biotech, founded in Taiwan, has developed in vitro platform which tests the sensitivity of anti-cancer drugs by extracting a small amount of circulating tumor cells from the blood and culturing them to create a 3D organoid model. Based on this platform, the business tested the efficacy of anti-cancer medications on more than 1,000 patients along with 100 varieties of solid tumor cancer cells in Asia.
CLECELL has planned to integrate the sensitivity evaluation technology of CancerFree with its product development and therefore provide medical facilities with better services. Additionally, the two companies will work together to develop a more sensitive evaluation model of cancer cells from patients and enter the global market afterward.
The size of the cancer treatment market, worth $187 billion in 2021, and in vitro diagnostics, which exceeds 99 billion, made anti-cancer drug sensitivity services a promising market. "Anti-cancer drug sensitivity test is a field worthwhile to challenge not only as a profit model for the company but also as a mission to contribute to humanity by increasing the survival ratio of cancer patients through an accurate selection of anti-cancer drugs. In order to shorten the research and development period and build up an effective service model to test anti-cancer drugs, we are trying to cooperate with the 3rd parties in Korea as well as the global market," said Kyoung Whee Jeon, the CEO of CLECELL.
CancerFree Biotech: https://www.cancerfree.io/
Website: https://www.clecell.co.kr/ko
Contact
CLECELL
Su Yun Chae(Shawn) CMO
02-6951-3100
Send Email 

This news is a press release from the provider.
Korea Newswire is committed to verifying the transparency of providers and eliminating content errors.
You can receive press releases from this company or in industries of interest via email and RSS for free. Subscribe>
News provided byCLECELL