Simone Inzaghi: "Thank you Saudi Arabia for hosting the Italian Super Cup match" … Stefano Pioli: "We must work better to raise the bar"
During a press conference post the Italian Super Cup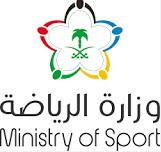 RIYADH, SAUDI ARABIA--(
Business Wire
/
Korea Newswire
)--A press conference was held after the Italian Super Cup last night, between AC Milan and Inter Milan, staged at King Fahd Stadium in Riyadh at 10:00pm (local time), brought by Saudi Ministry of Sport as part of the sporting events in Diriyah's 2nd Season.
The coach gave his reaction to his team's performance to secure the Italian Super Cup for the second season in a row: "We were totally clear-headed, and we played the perfect match." He said: "Now we've achieved our second goal for the season, after reaching the round of sixteen in the Champions League, and for now we just want to celebrate this win."
Speaking to the media, Inter Milan coach Pioli shared his thoughts on what is a painful loss for his team. He admitted that he didn't expect the recent decline they have seen but also said they will do everything to recover. He said: "We didn't have a first half up to par for a match like this. We tried to get back with a good start to the second half, but then faded again." He added: "We're not having our best moment mentally. We have to do more and do better."
*Source: AETOSWire
View source version on businesswire.com:
https://www.businesswire.com/news/home/20230119005397/en/
Website: https://www.my.gov.sa/wps/portal/snp/age...
View Korean version of this release
This news is a press release from the provider.
Korea Newswire is committed to verifying the transparency of providers and eliminating content errors.
You can receive press releases from this company or in industries of interest via email and RSS for free. Subscribe>
News provided bySaudi Arabia Ministry of Sport