Jump Into an All-New Mickey & Friends Adventure with Disney Illusion Island on July 28
Wishlist Today for Mickey & Friends' Platform Adventure Game, Exclusively for Nintendo Switch™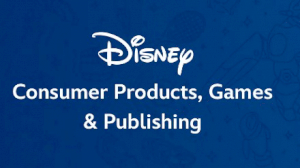 GLENDALE, CALIF.--(
Business Wire
/
Korea Newswire
)--Embark on a brand-new adventure with Disney Mickey Mouse's triumphant return to video games - and this time he's bringing a few friends! Today, Disney, in collaboration with developer Dlala Studios, revealed that Disney Illusion Island, an upcoming local cooperative 2D platform adventure video game for up to four players, will debut exclusively for Nintendo Switch™ on July 28, 2023. Starting today, wishlist Disney Illusion Island in Nintendo eShop and in My Nintendo Store.
"Fans are in for a treat with the upcoming launch of the whimsical cartoon-like experience offered by Disney Illusion Island," said Luigi Priore, VP, Disney, Pixar and 20th Century Games. "We're thrilled to work with developer Dlala Studios as they expand upon the Mickey & Friends world with a new and original storyline, engaging gameplay and delightful hand-drawn art style."
Join Mickey Mouse, Minnie Mouse, Donald Duck and Goofy and set off on a perilous quest to explore the colorfully hand-crafted and yet mysterious island of Monoth in an escapade to recover three magical Tomes - powerful books used to protect the island. Featuring the voice actors of Mickey, Minnie, Donald, and Goofy and an original orchestral score, players can immerse themselves in a solo adventure or team up with up to three friends in local co-op to use special team skills such as Rope Drop, Leap Frog, and a heart gifting Hug to save the island. Discover rich biomes and never-before-seen environments, meet strange yet intriguing characters, and uncover hidden secrets galore!
But the journey will not be easy, and with intrigue afoot, not everything is what it seems on "Illusion Island".
"Words cannot express how excited we are for players to embrace the Dlala-spin on this brand-new experience for Mickey Mouse, Minnie Mouse, Donald Duck and Goofy," said AJ Grand-Scrutton, Lead Developer, Dlala Studios. "It has been an incredible honor working on this title and we hope that Nintendo Switch players and Disney fans worldwide love playing it as much as we've loved creating it."
Disney Illusion Island will be available for $39.99 and will debut worldwide exclusively for Nintendo Switch on July 28, 2023.
To watch the latest trailer:
https://www.youtube.com/watch?v=WG2XHZK5GBo
For Disney Illusion Island assets:
https://drive.google.com/drive/folders/1sVurQkkRn_Tq94FDsbBipvWoP3-ssuhe?usp=sharing
For more updates on Disney Illusion Island, please follow us on social below:
· Twitter.com/DisneyGames
· Facebook.com/DisneyGames/
About Dlala Studios
Dlala Studios are the creators of Battletoads (2020), and have previously worked on award-winning titles such as Sea of Thieves, The Escapists, and Lost Words: Beyond The Page. The Essex-based studio celebrated their 10th anniversary in 2022, and are currently developing Disney Illusion Island for the Nintendo Switch.
View source version on businesswire.com:
https://www.businesswire.com/news/home/20230209005030/en/
View Korean version of this release
This news is a press release from the provider.
Korea Newswire is committed to verifying the transparency of providers and eliminating content errors.
You can receive press releases from this company or in industries of interest via email and RSS for free. Subscribe>
News provided byDisney Consumer Products, Games and Publishing