Over 25 Agreements Worth More Than $2.93 Billion Signed on the Opening Day of Biban 2023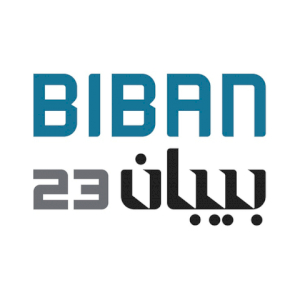 RIYADH, SAUDI ARABIA--(
Business Wire
/
Korea Newswire
)--The Small and Medium Enterprises General Authority of the Kingdom of Saudi Arabia, Monsha'at, has signed a Memorandum of Understanding (MoU) with Huawei Tech Investment Saudi Arabia Limited. Launched on the opening day of Biban 2023 — Saudi Arabia's flagship startup and SME forum — the new partnership will see the two entities join forces to enhance the digital transformation of the Kingdom's small and medium-sized enterprises (SMEs).
The MoU was one of more than 25 agreements launched alongside a range of investment initiatives, on the first day of Biban 2023. The event — taking place from March 9 to March 13, 2023, at the Riyadh Front Exhibition & Conference Center — is expected to attract over 105,000 participants, including entrepreneurs, SME owners, investors, policymakers, and other stakeholders from the Kingdom and beyond.
As part of the agreements signed, separate to the MoU with Huawei, eight banks and financing entities pledged more than $2.93 billion to support the Kingdom's SME ecosystem.
In line with Vision 2030, the agreements will contribute to the diversification of the national economy, transforming the country into a world-class hub of commerce.
Sami Ibrahim Alhussaini, Governor of Monsha'at, said: "We are fully committed to bolstering the national economy and fulfilling the Kingdom's potential. As part of this mission, we aim to create an affirming entrepreneurial environment conducive to investment and growth. We have made significant strides on this journey over the years, as seen with the Kingdom's recent leap from 41st place — in 2018 — to second place, in 2022, on the Global Entrepreneurship Monitor's 'State of Entrepreneurship index'."
He added: "Biban 2023 represents a fantastic opportunity for us to build on this progress and take more steps towards realizing the goals of Vision 2030. A unique platform fully geared towards the meaningful exchange of insights, networking and collaboration, Biban 23 will help to inspire innovation and effect lasting positive change within the Saudi and global entrepreneurship sector."
https://bibanglobal.sa/
*Source: AETOSWire
View source version on businesswire.com:
https://www.businesswire.com/news/home/20230310005184/en/
View Korean version of this release
This news is a press release from the provider.
Korea Newswire is committed to verifying the transparency of providers and eliminating content errors.
You can receive press releases from this company or in industries of interest via email and RSS for free. Subscribe>
News provided byBiban