Wilshire Launches New Global Indexing Entity, Wilshire Indexes
Secures Financial Times and Singapore Exchange as new strategic partners to accelerate global adoption of the FT Wilshire index franchise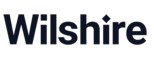 SINGAPORE & LONDON & SANTA MONICA, CALIF.--(
Business Wire
/
Korea Newswire
)--Wilshire, a leading global financial services firm, today launched Wilshire Indexes, a new operating entity that will hold its indexing business and focus on expanding adoption of the FT Wilshire index franchise worldwide. Joining Wilshire in the new venture are the Financial Times (FT) and Singapore Exchange (SGX Group) - strategic partners who will help to grow Wilshire's index business in North America, Europe and Asia.
The Financial Times is committed to promoting the FT Wilshire indexes to its readership and online subscribers worldwide, providing investment professionals and thought leaders with new insights into drivers of market performance. SGX, a leading international multi asset exchange and derivatives hub in Asia, will collaborate with Wilshire Indexes in the provision of indexing solutions and services for institutional investors and intermediaries around the world.
Wilshire Indexes will operate as an independent and separate entity alongside Wilshire's core investment management and consulting, OCIO, alternatives and analytics businesses, which will continue to be known as Wilshire and operate unchanged. Mark Makepeace, who has served as Wilshire's Chief Executive Officer, will serve as CEO of Wilshire Indexes.
Andy Stewart, Wilshire's Deputy Chief Executive Officer, will serve as CEO of Wilshire and Jason Schwarz will serve as Wilshire's Deputy CEO in addition to his current role as Wilshire's President.
There continues to be growing demand for indexes to support investment worldwide. Over the past two years, Wilshire's index platform has been modernized and the architecture rebuilt on new technology to enable its index business to scale rapidly and meet clients' evolving index needs.
Mark Makepeace, CEO, Wilshire Indexes, said, "Since 2021, we have successfully transformed Wilshire's legacy index business into a modern index provider. Now, at a pivotal inflection point, this organizational change and outside capital will allow us to focus on our growth plans. We believe that, with the support of our new investors and shareholders, the newly created subsidiary will become an important player in the industry."
Andy Stewart, CEO, Wilshire, said, "At its core, this transaction ensures both the investment solutions and index businesses continue to receive the resources they need to achieve long term success. This will enable us to seamlessly serve clients of both businesses and provide them the high quality services they rely on us for."
John Ridding, CEO, Financial Times, said, "Almost two years ago, we announced our strategic collaboration with Mark and his team at Wilshire. We are excited to take this next step as a shareholder of the newly formed subsidiary. The FT has been a pioneer in digital journalism and the 'new agenda' for investing - including ESG, climate and technology. This collaboration will help us provide the data, metrics and indices to support market-leading analysis in traditional and new investment sectors, serving our readers even better and strengthening our position as the leading global financial news provider."
Ng Kin Yee, Head of Data, Connectivity and Indices, SGX Group, added, "SGX welcomes the opportunity to partner with Wilshire Indexes, which is uniquely poised to gain adoption in a fast growing industry. Our partnership will offer institutional investors and intermediaries with more services built around best in class index designs."
The company was advised by Solomon Partners and Kirkland & Ellis LLP.
About Wilshire
Wilshire is a global provider of market-leading indexes, advanced analytics, and multi-asset investment solutions. A trusted partner to a diverse range of more than 500 leading institutional investors and financial intermediaries, our clients rely on us to improve investment outcomes for a better future. Wilshire advises on over $1.3 trillion in assets and manages $83 billion in assets and is headquartered in the United States with offices worldwide.
About Wilshire Indexes
Wilshire Indexes is a global index provider offering more than 30 index series, including the market leading FT Wilshire 5000 and FT Wilshire Global Equity Markets indexes, as well as modular custom solutions tailored to meet the specific benchmarking needs of its customers.
Wilshire Indexes operates alongside Wilshire's investment management and consulting, OCIO, alternatives and analytics businesses, which are separately known as Wilshire.
More information on Wilshire and Wilshire Indexes can be found at
www.wilshire.com
.
View source version on businesswire.com:
https://www.businesswire.com/news/home/20230327005255/en/
Website: https://www.wilshire.com/
This news is a press release from the provider.
Korea Newswire is committed to verifying the transparency of providers and eliminating content errors.
You can receive press releases from this company or in industries of interest via email and RSS for free. Subscribe>
News provided byWilshire