Allianz Appoints Leadership for Allianz Commercial Key Markets
Allianz Commercial leaders confirmed for Australia, France, Germany and the United Kingdom
Each leader serves as one face to the market in each country, covering the full Commercial segment for both mid-sized and large companies
Clients and distribution partners to benefit from more consistent interface and broader set of solutions under the new global model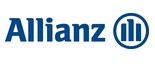 MUNICH--(
Business Wire
/
뉴스와이어
)--As part of the implementation of its 'Integrated Commercial' strategy to better serve the full Commercial segment, Allianz Group today announced the leadership for four of its largest Property and Casualty Commercial insurance markets: Australia, France, Germany and the United Kingdom. In each country, the appointed single Commercial lead will represent the integrated Allianz Commercial business and bring to the market Allianz's full set of solutions for specialty clients, large corporates, and mid-sized companies, simplifying and enhancing the experience of clients and distribution partners.
"The appointment of the regional leaders in our core Allianz Commercial markets is an important, concrete step toward realizing our new integrated model, which brings together our Mid Corporate and Large Corporate insurance business for the benefit of our clients and distribution partners," said Chris Townsend, Member of the Allianz SE Board of Management.
Townsend added, "As one face to the market, these leaders will represent the full Allianz offering to companies across the entire commercial spectrum and will drive the effective local delivery of our global capabilities."
Australia: The Allianz Commercial business in Australia will be led by Phuong Ly as Chief General Manager Allianz Commercial, reporting to Richard Feledy, Managing Director of Allianz Australia in conjunction with Joachim Mueller, CEO of Allianz Global Corporate & Specialty (AGCS). For more information, please click here.
France: The Allianz Commercial business in France will be led by Patrick Thiels as Country Managing Director for Allianz Commercial with Frédéric Baccelli as Deputy Country Managing Director for Allianz Commercial. Thiels will report to AGCS CEO Joachim Mueller and to Fabien Wathlé, CEO of Allianz France. For more information, please click here.
Germany: The Allianz Commercial business in Germany will be led by Hans-Joerg Mauthe as Commercial Managing Director, reporting to AGCS Chief Regions and Markets Officer Henning Haagen and to Ulrich Stephan, Board Member of Allianz Versicherungs-AG. For more information, please click here.
United Kingdom: The Allianz Commercial business in the United Kingdom will be led by Nadia Côté as Commercial Managing Director, subject to regulatory approval. She is reporting to AGCS CEO Joachim Mueller and to Colm Holmes, CEO Allianz Holdings UK. For more information, click here.
The appointment of additional Allianz Commercial regional leaders in other markets globally will follow in due course.
Allianz previously announced on March 10, 2023 that it will serve the global commercial insurance segment as one go-to-market business, using the new trading name of Allianz Commercial, combining its AGCS business serving large corporate and specialty clients together with the insurance businesses of Allianz's operating entities serving mid-sized country-based accounts. Joachim Mueller will lead Allianz Commercial as part of his responsibilities as CEO of AGCS SE.
About Allianz
The Allianz Group is one of the world's leading insurers and asset managers with more than 122 million* private and corporate customers in more than 70 countries. Allianz customers benefit from a broad range of personal and corporate insurance services, ranging from property, life and health insurance to assistance services to credit insurance and global business insurance. Allianz is one of the world's largest investors, managing around 683 billion euros** on behalf of its insurance customers. Furthermore, our asset managers PIMCO and Allianz Global Investors manage about 1.6 trillion euros of third-party assets. Thanks to our systematic integration of ecological and social criteria in our business processes and investment decisions, we are among the leaders in the insurance industry in the Dow Jones Sustainability Index. In 2022, over 159,000 employees achieved total revenues of 152.7 billion euros and an operating profit of 14.2 billion euros for the group.
These assessments are, as always, subject to the disclaimer provided below.
* Including non-consolidated entities with Allianz customers.
** As of Dec 31, 2022
Cautionary note regarding forward-looking statements
This document includes forward-looking statements, such as prospects or expectations, that are based on management's current views and assumptions and subject to known and unknown risks and uncertainties. Actual results, performance figures, or events may differ significantly from those expressed or implied in such forward-looking statements.
Deviations may arise due to changes in factors including, but not limited to, the following: (i) the general economic and competitive situation in the Allianz's core business and core markets, (ii) the performance of financial markets (in particular market volatility, liquidity, and credit events), (iii) adverse publicity, regulatory actions or litigation with respect to the Allianz Group, other well-known companies and the financial services industry generally, (iv) the frequency and severity of insured loss events, including those resulting from natural catastrophes, and the development of loss expenses, (v) mortality and morbidity levels and trends, (vi) persistency levels, (vii) the extent of credit defaults, (viii) interest rate levels, (ix) currency exchange rates, most notably the EUR/USD exchange rate, (x) changes in laws and regulations, including tax regulations, (xi) the impact of acquisitions including and related integration issues and reorganization measures, and (xii) the general competitive conditions that, in each individual case, apply at a local, regional, national, and/or global level. Many of these changes can be exacerbated by terrorist activities.
No duty to update
Allianz assumes no obligation to update any information or forward-looking statement contained herein, save for any information we are required to disclose by law.
Privacy Note
Allianz SE is committed to protecting your personal data. Find out more in our privacy statement.
Chairman of the Supervisory Board: Michael Diekmann.
Board of Management: Oliver Bäte, Chairman. Dr. Sirma Boshnakova, Dr. Barbara Karuth-Zelle, Dr. Klaus-Peter Röhler, Giulio Terzariol, Dr. Günther Thallinger, Christopher Townsend, Renate Wagner, Dr. Andreas Wimmer
(Release / Stand 01.2023). For VAT-Purposes: VAT-Registration Number: DE 129 274 114; Insurance services are exempt from VAT. Allianz SE, Munich, Comm.Reg.: Munich HRB 164232
View source version on businesswire.com:
https://www.businesswire.com/news/home/20230331005262/en/
웹사이트: https://www.allianz.com
이 뉴스는 제공자가 작성해 발표한 보도자료입니다.
뉴스와이어는 제공기관의 투명성을 확인하고 뉴스 내용의 오류를 없애고자 노력하고 있습니다.
이 회사와 관심 분야의 보도자료를 메일과 RSS로 무료 구독할 수 있습니다. 구독하기>
뉴스 제공Allianz Group