CAS Convenes Life Sciences Advisory Board to Reimagine the Future of Scientific Discovery
The world's most trusted source for scientific information, CAS, is assembling a team of thought leaders from renowned global research organizations to advance drug discovery capabilities and workflows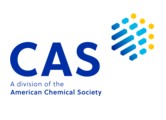 COLUMBUS, OHIO--(
Business Wire
/
Korea Newswire
)--CAS, a division of the American Chemical Society specializing in scientific information solutions, announced today its CAS Life Sciences Advisory Board. The board comprises a world-class panel of global thought leaders, directing the CAS scientific journey to align authoritative content with groundbreaking predictive technologies that span the spectrum of life sciences workflows. The board currently includes:
· Hongmei Huang, Vice President, Digital Transformation Office Global Head, Product Development, Roche
· Craig Lindsley, Editor-in-Chief, Journal of Medical Chemistry and University Distinguished Professor, Director of the Warren Center for Neuroscience Drug Discovery, Vanderbilt University
· Xiangdong (Sean) Liu, Global Head, Scientific Assets and Decision Support, Takeda
· Keiichi Masuya, Executive Vice President, Peptidream
· Jordi Mestres, CSO and Chairman of the Board, Chemotargets SL
· Muneto Mogi, Global Head, Global Discovery Chemistry, Novartis Institutes for BioMedical Research
· Margaret Chu-Moyer, Vice President, Research and Head of Small Molecule Therapeutic Discovery, Amgen
· Glaucius Oliva, Professor, Institute of Physics of São Carlos, University of São Paulo
· Scott Oloff, Senior Vice President of Data and Analytics, Roche
· John Yates, Editor-in-Chief, Journal of Proteome Research and Professor, Scripps Research
· Brian Crawford, Facilitator, Former President, ACS Publications
The board will guide the expanded CAS drug discovery journey to empower better decisions early in the drug discovery process - from understanding disease progression with biological pathway data to assessing the effectiveness of exploratory drugs with enriched molecular biomarker data. CAS also continues to recruit additional members to ensure broad diversity and engagement.
"While there are many immediate opportunities being addressed, we must also envision how science, drug discovery, and drug creators will evolve in the future," said Dr. Muneto Mogi, Global Head, Global Discovery Chemistry at Novartis Institutes for BioMedical Research. "Engaging the next generation scientists on this journey, working together with a diverse set of experts, is vital. The advisory board is very much looking forward to making significant impacts to the future of research through these collaborative efforts."
In late 2022, CAS expanded content in the CAS Content Collection™, including exhaustive biological sequences and bioactivity information designed to accelerate early-stage drug discovery research with future additions to include antibodies, omics, and more. The collaboration with Chemotargets leverages Clarity® to serve as a technology foundation for rapid development. Future investments will continue to accelerate therapeutic innovation throughout the end-to-end pharmaceutical R&D workflow.
"We are privileged to have this team of passionate global industry leaders partner with CAS to help drive new innovations in drug discovery," said Manuel Guzman, President, CAS. "The energy and enthusiasm in our discussions affirm that our roadmap and scientific journey will be welcomed throughout the industry, and inspires an even greater futuristic vision for ways we can make a difference in enabling life changing improvements for patients, as well as driving efficiencies for organizations developing new therapeutics."
About CAS
CAS is a leader in scientific information solutions, partnering with innovators around the world to accelerate scientific breakthroughs. CAS employs over 1,400 experts who curate, connect, and analyze scientific knowledge to reveal unseen connections. For over 100 years, scientists, patent professionals, and business leaders have relied on CAS solutions and expertise to provide the hindsight, insight, and foresight they need so they can build upon the learnings of the past to discover a better future. CAS is a division of the American Chemical Society. Connect with us at cas.org.
View source version on businesswire.com:
https://www.businesswire.com/news/home/20230405005043/en/
Website: https://www.cas.org/
This news is a press release from the provider.
Korea Newswire is committed to verifying the transparency of providers and eliminating content errors.
You can receive press releases from this company or in industries of interest via email and RSS for free. Subscribe>
News provided byCAS