JEOL: Release of Cryogen Reclamation System
Substantially reduces the evaporation of liquid helium used in the superconducting magnet for NMR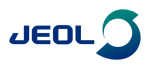 TOKYO--(
Business Wire
/
Korea Newswire
)--JEOL Ltd. (TOKYO:6951) (President & CEO Izumi Oi) announces launch of a new Cryogen Reclamation System for Nuclear Magnetic Resonance (NMR) on April 14, 2023.
This product was jointly developed by JEOL Ltd., a manufacturer of NMR instruments, Japan Superconductor Technology, Inc. (JASTEC), a manufacturer of superconducting magnets, and Ulvac Cryogenics Inc. which has strengths in cryogenic technologies, by combining the cutting-edge technologies of each company.
It can substantially reduce evaporation of both liquid helium and liquid nitrogen that are inevitable as cryogen for the NMR instrument's superconducting magnet.
1. Light-weight and space-saving. Still, this system alone can reduce the evaporation loss of both liquid helium and liquid nitrogen.
2. It reduces the frequency and costs for refilling the cryogen and maximizes the operation time of the NMR instruments.
3. It can significantly reduce the risk of stopping NMR instruments due to difficulty in obtaining liquid helium.
4. The new design sufficiently reduces the vibration of the refrigerator and thus avoids affecting the quality of the spectrum.
5. Attachment is possible to the existing NMR instruments with the magnetic field maintained.
Specifications
· Boil-off performance
Liquid helium : Zero Boil Off (nominal)
Liquid nitrogen : Zero Boil Off (nominal)
· Applicable magnet
Superconducting magnets of JEOL Ltd. *1
400JJYH, 500JJ, 600JJ, 700JJ
· Power supply and required power capacity
Compressor unit / Control unit
Three phase 200 V
6.4/8.0 kW (50/60 Hz) (Normal)
7.1/8.8 kW (50/60 Hz) (Maximum)
Circuit breaker capacity rated 30 - 50 A
· Cooling water
Flow rate : 5 - 15 L/min
Temperature : 5 - 32 ℃
Pressure : 0.7 MPa (Maximum)
Cooling capacity : 50Hz:7.1kW, 60Hz:8.8kW (Minimum)
· Maintenance interval
One year
*1 Please contact us for magnets other than these listed.
* Appearance and specifications are subject to change without notice.
Annual unit sales target
10 units / year
Product URL:
https://www.jeol.com/products/scientific/nmr_peripherals/CR-80.php
JEOL Ltd.
3-1-2, Musashino, Akishima, Tokyo, 196-8558, Japan
Izumi Oi, President & CEO
(Stock code: 6951, Tokyo Stock Exchange Prime Market)
www.jeol.com
View source version on businesswire.com:
https://www.businesswire.com/news/home/20230410005453/en/
Website: http://www.jeol.com
View Korean version of this release
Contact
JEOL Ltd.
Science and Measurement Instruments Sales Division
+81-3-6262-3575

This news is a press release from the provider.
Korea Newswire is committed to verifying the transparency of providers and eliminating content errors.
You can receive press releases from this company or in industries of interest via email and RSS for free. Subscribe>
News provided byJEOL Ltd.