Gradiant Advances Sustainability in Mining Through Partnerships with SLB, Rio Tinto and an Australian Global Mining Company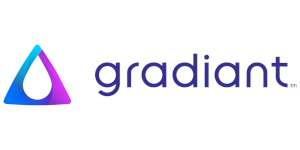 BOSTON--(
Business Wire
/
Korea Newswire
)--Gradiant, a global solutions provider and developer for advanced water and wastewater treatment, has announced partnerships with SLB (formerly Schlumberger), Rio Tinto, and an Australian global mining company to improve productivity and sustainability in the mining industry with a focus on reducing carbon and water footprints. The projects are in the United States and Western Australia for resource recovery of critical minerals and industrial process water.
Gradiant's collaborations with SLB and the Australian global mining company target the recovery of valuable metals such as lithium, nickel, and cobalt, which are essential metals in producing batteries for electric cars, smartphones, and computers. The mining of these materials is highly complex and water intensive. Moreover, with increased market demand and environmental regulations, businesses must identify cost-effective and sustainable technologies. Gradiant's technologies enable sustainable, efficient, and economical water governance through end-to-end customized solutions.
Gradiant's work with SLB integrates Gradiant's technologies to concentrate lithium solution with SLB's direct lithium extraction (DLE) and production technology process—allowing reduced time-to-market and environmental footprint for lithium extraction. The solution enhances the impact of the sustainable lithium extraction process by enabling high levels of lithium concentration in a fraction of the time required by conventional methods while reducing carbon emissions, energy consumption, and capital costs compared to thermal-based methods.
For Rio Tinto, Gradiant will deliver a new facility in Western Australia to replace aging facilities by employing the company's proprietary RO Infinity membrane technologies and SmartOps Digital AI into existing mining operations. Gradiant has introduced two chemical-free technologies into operations to minimize chemical consumption and waste discharge.
Lastly, Gradiant's RO Infinity and SmartOps technologies will concentrate complex wastewater from nickel and cobalt production at a new facility in Western Australia for a global mining company, resulting in up to 75% cost savings with lower carbon and water footprints compared to conventional technologies.
"Mining is a uniquely complex industrial sector with challenges of remote locations, large volumes of waste, wide fluctuations in water quality, and the high-value end-product that demands relentless design and operations efficiencies," said Prakash Govindan, COO of Gradiant. "The real opportunity for water technology in the mining industry is resource recovery in wastewater coupled with machine learning AI. We are excited to work with the world's leading mining operators to enter a new era of sustainable resource recovery. This is made possible by Gradiant's deep understanding of the complex chemistry that underlies the production processes, which is then operationalized by machine learning digital technology."
Gradiant designs, builds, and operates complete, end-to-end water and digital solutions, pioneering advanced technologies across the world's essential industries. The technologies reduce freshwater usage, reclaim valuable resources, and renew water to its freshwater state.
About Gradiant
Gradiant is a different kind of water company, deploying a full technology stack of creative solutions to help the world's leading industries achieve sustainable operations through responsible water use. The company offers the design, build, and operation of end-to-end water and digital solutions across industries, including microelectronics, pharmaceuticals, food & beverage, lithium and critical minerals, and renewable energy. Gradiant's innovative solutions reduce water used and wastewater generated, reclaim valuable resources, and renew wastewater into freshwater. The Boston-headquartered company was founded at MIT and has over 900 employees worldwide. Learn more at gradiant.com.
View source version on businesswire.com:
https://www.businesswire.com/news/home/20230502005274/en/
Website: https://www.gradiant.com/
This news is a press release from the provider.
Korea Newswire is committed to verifying the transparency of providers and eliminating content errors.
You can receive press releases from this company or in industries of interest via email and RSS for free. Subscribe>
News provided byGradiant