Aquyre Biosciences Announces Appointment of F. Samuel Eberts III as CEO and Chairman of the Board of Directors & Founder Bertrand de Poly as Chief Strategy & Technology Officer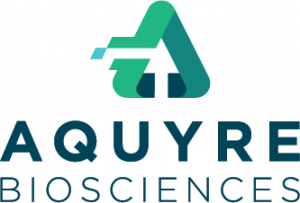 WESTON, MASS.--(
Business Wire
/
Korea Newswire
)--Aquyre Biosciences, Inc. today announced the appointment of F. Samuel Eberts III as Chief Executive Officer and Chairman of its Board of Directors. Founder Bertrand de Poly will assume the role of Chief Strategy & Technology Officer, focusing on strategy and technological development, along with his continued service on the board.
Samuel Eberts brings to Aquyre Biosciences decades of experience at the intersection of healthcare, law, and academia. His varied career includes equity partnership and board, and investment committee membership at a private equity firm whose collaboration with Harvard-affiliated Mass General's Wellman Center facilitated world-class medical insights, and ongoing engagements as a Partner at Market Street HealthCare Partners, a private equity sponsor for healthcare investments. For 15 years, Sam was part of the senior management team at LabCorp, where he served as Chief Legal Officer, Corporate Secretary, and Senior Vice President of Corporate Affairs, with oversight of regulatory, government relations, and merger and acquisition activities. He is a senior advisor for healthcare investments to Aquyre's shareholder, Invescore. Sam is also a Senior Lecturing Fellow at Duke University School of Law, a member of the advisory board for the Wilson Center, and has served on the World Policy Institute Advisory Board, the Harvard Law School Corporate Governance Forum, and the John F. Kennedy School of Government Healthcare Policy Leadership Council. He also serves on the board of several non-profit organizations.
"I am delighted that Samuel has agreed to help take Aquyre to the next level of its growth journey as we further refine our technology and scale our partner solutions and corporate operations. I look forward to working with him to help ensure the success of our company," said Bertrand de Poly.
"I am particularly pleased that among the many shareholders of Aquyre, Canon Medical Systems Corporation, the medical equipment subsidiary of the optical, imaging, and industrial multinational Canon, Inc., is a strategic investor," said Samuel Eberts. "I am honored to be leading such an impressive collection of people and products and am excited about the potential of Aquyre Biosciences. It is humbling and exciting to be part of an organization that will play an important role in healthcare. We are well positioned to bring a new level of precision in diagnosis of cancer, improving the lives of patients."
About Aquyre Biosciences
Aquyre Biosciences, Inc is the creator of CelTivity™, the industry leader in two-minute lung biopsy adequacy assessment. Powered by two proprietary technologies including Dynamic Cell Imaging™ (DCI), CelTivity can scan a biopsy and measure intracellular and metabolic activity throughout extracted tissue. This activity is presented in a heatmap, making it easy to interpret. The assessment does not require any cutting or staining, meaning the same tissue assessed for adequacy can go to final pathology to review for cancer, granuloma, lymphocytes, and more. Aquyre Biosciences is headquartered out of Weston, Mass. For more information, please visit
www.aquyre.com
View source version on businesswire.com:
https://www.businesswire.com/news/home/20230503005760/en/
View Korean version of this release
This news is a press release from the provider.
Korea Newswire is committed to verifying the transparency of providers and eliminating content errors.
You can receive press releases from this company or in industries of interest via email and RSS for free. Subscribe>
News provided byAquyre Biosciences, Inc.