APR Shows Record High Q1 Performance with KRW 122.2 Billion in Sales and KRW 23.2 Billion in Operating Profit
Its 60% on-year sales rise and profit rate of 19.0% proves status as "global beauty tech" company
Robust overseas sales for cosmetics and beauty devices
The continued rapid growth trend gives greenlights to the trillion won business valuation, signaling positive effects for IPO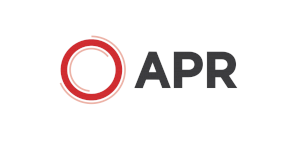 SEOUL--(
Korea Newswire
)--APR Corp. (APR) (CEO: Byunghoon "Victor" Kim), a global beauty tech company, announced that it posted a fresh record high operating profit and profit rate of KRW 122.2 billion in sales and KRW 23.2 billion in operating profit in Q1 of 2023.
The most notable aspect of its quarterly performance is the record-high operating profit. APR has been in the black since Q2 2022. Operating profit of KRW 23.2 billion in Q1 2023 was 11.8% higher than KRW 20.7 billion in Q4 2022 when it reported quarterly operating profit in the KRW 20 billion range for the first time.
Also noteworthy is that its quarterly operating profit improved both in qualitative and quantitative terms. APR's operating margin in Q1 2023 came to as high as 19.0%. This is higher than Q4 2022, which had been the highest on record.
The beauty sector, the biggest contributor to the quarterly performance, recorded KRW 99.2 billion in sales, growing 92.5% from the same period in 2022. The concurrent growth of cosmetics and beauty devices is also noticeable. "MEDICUBE AGE-R," a beauty device, demonstrated great popularity as it sold over 250,000 units in Q1 alone. MEDICUBE cosmetics, such as "ZERO PORE PAD" and "COLLAGEN LINE," led APR's growth in Q1 by recording a 35% increase in sales on-year. Moreover, other beauty brands, including "APRILSKIN" and "FORMENT," succeeded in branding and contributed to the growing trend.
The overseas performance also played a noticeable role in the results. APR's overseas sales in Q1 came to KRW 38.1 billion, up 37.1% on-year. AGE-R beauty device sales also rose overseas. In the same period last year, APR's beauty device sales overseas were not significant as it was in the initial phase after the product launch. This year, however, has witnessed five times more beauty devices sold, particularly in the United States and Japan, the primary countries of export. In China, a market with high potential, APR's beauty device sold about 4,000 units in just one month of March, indicating APR's beauty device sales are stabilizing in the market.
APR's performance in Q1 2023 is expected to serve as a positive factor for the company's business valuation in the trillion won range as it resulted from its accomplishment to maintain a high growth trend. Assuming that the performance in Q1 continues into the end of the year, APR's sales and operating profit for 2023 will not be any inferior to those of 2022 when the company had achieved significant growth. In particular, it is very encouraging that APR recorded quarterly sales of approximately KRW 120 billion as of Q4 2022, and therefore an operating profit larger by more than KRW 2 billion. APR reported KRW 700 billion in its valuation last year through a pre-IPO before the annual performance disclosure.
APR plans to accelerate its establishment as a global beauty tech company, as well as achieve sustainable growth and a successful IPO. It is also committed to developing new technologies and products, securing production capacity, and carving out the overseas market through the ADC (APR Device Center), an R&D center and a beauty device research subsidiary opened in January this year.
Byunghoon Kim, CEO of APR, said, "We, as a beauty tech company, were able to produce the record quarterly performance yet again thanks to the solid growth of our cosmetics and beauty devices. We will achieve the business valuation of trillion won range and successfully lead the market listing process by maintaining our high growth."
About APR Corp.
APR Corp. is a global beauty technology company founded in 2014. The company aims to provide products and services which improve customers' daily lives, as its mission, 'Advance People's Real life'. APR owns multiple beauty and fashion brands such as medicube, AGE-R, NERDY(whoisnerdy), Aprilskin, FORMENT, Glam.D Bio, and Photogray.
Financial Supervisory Service: https://www.fss.or.kr/eng/main/main.do?menuNo=4000...
Data Analysis, Retrieval and Transfer (DART) System: https://englishdart.fss.or.kr/
Website: https://www.apr-in.com/
This news is a press release from the provider.
Korea Newswire is committed to verifying the transparency of providers and eliminating content errors.
You can receive press releases from this company or in industries of interest via email and RSS for free. Subscribe>
News provided byApr Corp.