FourKites Named a Leader in the 2023 Gartner® Magic Quadrant™ for Third Consecutive Year
In the Gartner Magic Quadrant for Real-time Transportation Visibility Solutions, FourKites continues to be recognized as a Leader for its Ability to Execute and Completeness of Vision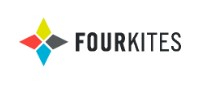 CHICAGO--(
Business Wire
/
Korea Newswire
)--Leading real-time supply chain visibility company FourKites today announced that, for the third consecutive year, it has been named a Leader in the 2023 Gartner® Magic Quadrant™ for Real-Time Transportation Visibility Platforms[*] (RTTVPs). Gartner evaluated nine vendors for its report, and FourKites received its position as a Leader both for its Ability to Execute and Completeness of Vision.
FourKites, the largest global visibility solution, tracks over 3 million shipments per day across all modes and connects the global supply chains of 50% of the Fortune 500, including customers such as Cardinal Health, Bayer, Henkel, Dow, Cargill, Henkel, Coca-Cola, Constellation Brands, 3M, RHI Magnesita and Eastman. In 2022, FourKites achieved a 70% YoY growth in global customers — totalling over 1,200 — nearly 50% growth in total shipments and 37% growth in connected facilities, the latter of which now total over 3.2 million individual facilities around the world.
"2022 was a year of tremendous growth and acceleration of our business," said FourKites CEO and founder Mathew Elenjickal. "In addition to growing our shipper and carrier base around the world, we have forged strategic partnerships with industry titans, grown our C-suite with seasoned executives, and continued to innovate with our customers to add meaningful business value to their most critical pain points. We're proud to be recognized as a Leader yet again by Gartner."
What Customers Are Saying on Gartner Peer Insights™
FourKites continues to earn accolades for its unique customer-driven innovation model; for the maturity of its end-to-end, multimodal platform; and for its unwavering commitment to customer success.
"Working with FourKites has been great. They are constantly innovating and bringing new features or products to the table. They are also great at listening to customer feedback, ensuring the new features or upgrades align with customer needs."
Transportation Systems Analyst, Consumer Goods Industry
"FourKites is bringing visibility that our supply chain has never had before. The notifications for delivery, real-time predictive ETAs are game changers for efficiency and the aggregate data provided by FourKites unlocks control tower capability."
Director Domestic Transportation, Retail
"FourKites' platform is complete and mature from an ocean, rail and truck tracking perspective, but they offer so much more when you start to look at their Yard Management and Appointment Scheduling tools. Their onboarding and customer success teams are professional and helpful. They are our partners in this ongoing journey."
Supply Chain Professional, Retail
"To serve our customers, we need a platform that enables supply chain professionals to act quickly to fulfill their orders. Making decisions, regulating what leaves our facilities, and effectively tracking shipments have all required access to the data and analytics that FourKites has provided. The user interface is relatively simple and adaptable to the needs of each individual user, which makes it quite easy to use… As the product has been so successful in the US, we want to expand it to our offices and affiliates abroad to take advantage of its popularity."
VP of Supply Chain, Services (non-Government) Industry
"As a solution provider, FourKites provides a remarkable coverage and support experience. They are an accelerator of our digital transformation initiatives and a great partner who pro-actively seeks feedback in order to gleam future needs and innovations to their roadmap."
Global Futurist, Software Industry
FourKites Leads Industry Innovation to Deliver Unprecedented Value
FourKites pioneered the real-time transportation visibility (RTTV) category in 2014 and was the first company to extend real-time visibility across supply chains end-to-end, from yards to warehouses and more. In addition to strategic investments in 2021 from industry heavyweights Qualcomm Ventures, LLC, Volvo Group Venture Capital AB and Zebra Technologies, FourKites recently has inked strategic alliances with Mitsui & Co., Ltd., FedEx, Quiet Platforms, Sony, Microsoft and Narvar. In addition, FourKites has been recognized for its industry leadership and innovation by SupplyChainBrain, Blue Yonder, Builtin Chicago, Manhattan Associates, Food Shippers of America, and it is one of only four Transportation and Logistics companies to receive Inc.'s Best in Business Award.
Recent FourKites innovations include Sustainability Hub, which provides supply chain leaders with advanced emissions tracking and reporting capabilities; Data Connector, which accelerates time-to-insights by allows customers to automatically access and leverage FourKites data directly within their existing business intelligence tools; and FourKites Connect, which accelerates the carrier connectivity process from hours or even days to just minutes.
[*] Gartner, Magic Quadrant for Real-Time Transportation Visibility Platforms, Carly West, Oscar Sanchez Duran, Nathan Lease, 16 May 2023.
Gartner Disclaimer:
Gartner does not endorse any vendor, product or service depicted in its research publications and does not advise technology users to select only those vendors with the highest ratings or other designation. Gartner research publications consist of the opinions of Gartner's research organization and should not be construed as statements of fact. Gartner disclaims all warranties, expressed or implied, with respect to this research, including any warranties of merchantability or fitness for a particular purpose.
GARTNER is a registered trademark and service mark, and Magic Quadrant and PEER INSIGHTS is a registered trademark of Gartner, Inc. and/or its affiliates in the U.S. and internationally and are used herein with permission. All rights reserved. Gartner Peer Insights content consists of the opinions of individual end users based on their own experiences, and should not be construed as statements of fact, nor do they represent the views of Gartner or its affiliates. Gartner does not endorse any vendor, product or service depicted in this content nor makes any warranties, expressed or implied, with respect to this content, about its accuracy or completeness, including any warranties of merchantability or fitness for a particular purpose.
About FourKites
Leading global supply chain visibility platform FourKites® extends visibility beyond transportation into yards, warehouses, stores and beyond. Tracking more than 3 million shipments daily across road, rail, ocean, air, parcel and last mile, and reaching over 200 countries and territories, FourKites combines real-time data and powerful machine learning to help companies digitize their end-to-end supply chains. More than 1,200 of the world's most recognized brands — including 9 of the top-10 CPG and 18 of the top-20 food and beverage companies — trust FourKites to transform their business and create more agile, efficient and sustainable supply chains. To learn more, visit
https://www.fourkites.com/
.
View source version on businesswire.com:
https://www.businesswire.com/news/home/20230522005607/en/
Website: https://www.fourkites.com/
View Korean version of this release
This news is a press release from the provider.
Korea Newswire is committed to verifying the transparency of providers and eliminating content errors.
You can receive press releases from this company or in industries of interest via email and RSS for free. Subscribe>
News provided byFourKites