Burjeel Medical City Launches Advanced Gynecology Institute to Offer Complex Care Solutions for Women
The institute's launch in Abu Dhabi in collaboration with IFEM Endo marks a significant milestone in advancing women's healthcare in the region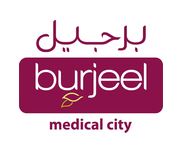 ABU DHABI, UNITED ARAB EMIRATES--(
Business Wire
/
Korea Newswire
)--Burjeel Medical City, the flagship facility of Burjeel Holdings, has launched an Advanced Gynecology Institute (AGI) designed to offer multidisciplinary healthcare solutions to women of all ages. The launch comes just months after the hospital joined hands with the globally renowned Franco-European Multidisciplinary Institute of Endometriosis Academy (IFEM Endo). Three specialized clinics of the hospital - Gynecological Oncology, IFEM Endo Middle East Clinic, and Complex Gynecology Care - will come under AGI.
"The institute's launch is a significant milestone in women's healthcare in the region. Women's health needs are diverse and complex, requiring a holistic approach to ensure that each patient receives personalized care that meets her specific needs," said Prof. Roman, adding that the expert team will also be involved in clinical research and training.
AGI possesses state-of-the-art surgical suites with the latest technology, allowing for advanced procedures such as laparoscopic and robotic surgeries. In addition to treating gynecological cancers, AGI focuses on preserving reproductive function in patients, and improving the quality of life for patients with advanced or recurrent gynecological malignancies. The institute also offers highly advanced minimally invasive surgeries for endometriosis.
"The institute showcases our commitment to excellence and cements our position as a leader in complex care. With a focus on specialized clinics, and personalized care, the institute is poised to make a significant impact on the healthcare sector in the UAE and beyond," said Mr. John Sunil, CEO, Burjeel Holdings.
About Burjeel Medical City
Burjeel Medical City is a 400-bed multi-specialty hospital and quaternary care center located in Abu Dhabi, UAE. It offers high-quality specialized treatment and complex care in over 40 adult and pediatric specialties, aided by state-of-the-art medical technology and an international team of experts. Find more information at
https://www.burjeelmedicalcity.com/
*Source: AETOSWire
View source version on businesswire.com:
https://www.businesswire.com/news/home/20230523005817/en/
Website: https://www.burjeelmedicalcity.com/
View Korean version of this release
This news is a press release from the provider.
Korea Newswire is committed to verifying the transparency of providers and eliminating content errors.
You can receive press releases from this company or in industries of interest via email and RSS for free. Subscribe>
News provided byBurjeel Medical City