Eaton Named Elite Supplier by Korea Aerospace Industries
Eaton accepted the award at Korea Aerospace Industries (KAI) 11th Annual Symposium event in Busan, South Korea
This is the second time Eaton has received the prestigious award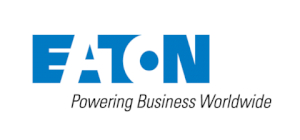 BUSAN, SOUTH KOREA--(
Business Wire
/
Korea Newswire
)--Intelligent power management company Eaton recently announced it was named an Elite Supplier at the Korea Aerospace Industries (KAI) 11th Annual Symposium. Held in Busan, South Korea, from April 27-28, the symposium recognizes the top performing KAI suppliers for achieving on-time deliveries, quality standards and customer satisfaction. This is the second time Eaton has received the prestigious award.
Eaton's Aerospace Group has an illustrious history of supporting KAI and the South Korean defense industry. Desmond added: "From the KT-1 Woongbi in the early 1990s to the latest KF-21 Boramae development program, Eaton continues to be a steadfast and reliable supplier for major fuel and hydraulics components and mission systems equipment."
Recently, Eaton acquired Souriau-Sunbank and Cobham Mission Systems, adding new products ranging from interconnect solutions to air-to-air refueling, environment systems and missile actuation systems. By broadening the company's aerospace product portfolio, Eaton has strengthened its commitment to OEMs such as KAI and other global industry leaders.
Eaton is an intelligent power management company dedicated to improving the quality of life and protecting the environment for people everywhere. We are guided by our commitment to do business right, to operate sustainably and to help our customers manage power ─ today and well into the future. By capitalizing on the global growth trends of electrification and digitalization, we're accelerating the planet's transition to renewable energy, helping to solve the world's most urgent power management challenges, and doing what's best for our stakeholders and all of society.
Founded in 1911, Eaton is marking its 100th anniversary of being listed on the New York Stock Exchange. We reported revenues of $20.8 billion in 2022 and serve customers in more than 170 countries. For more information, visit
www.eaton.com
. Follow us on Twitter and LinkedIn.
View source version on businesswire.com:
https://www.businesswire.com/news/home/20230519005111/en/
Website: https://www.eaton.com/us/en-us.html
View Korean version of this release
This news is a press release from the provider.
Korea Newswire is committed to verifying the transparency of providers and eliminating content errors.
You can receive press releases from this company or in industries of interest via email and RSS for free. Subscribe>
News provided byEaton Aerospace