AVEVA Further Strengthens Executive Leadership Team with Four New Senior Roles
Sue Quense, currently AVEVA's Senior Vice President of Americas, takes on the newly created role of Chief Commercial Officer
Marco Mueller, long-time technology industry leader, joins AVEVA as Chief Marketing Officer
Rob McGreevy, Chief Product Officer, expands his responsibilities to include overseeing research & development (R&D) and Project Delivery Services.
And Iju Raj, who will head up R&D, to drive industrial software innovation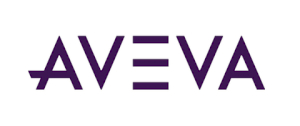 LONDON--(
Business Wire
/
Korea Newswire
)--AVEVA, a global leader in industrial software, has further strengthened its leadership team announcing four new senior executive roles as the company drives forward its new business model.
The news follows the announcement in March of the company's new Chief Executive Officer Caspar Herzberg, who took over the top job at AVEVA from Peter Herweck, now its chairperson. Herweck officially started as CEO of parent company Schneider Electric on May 4.
Sue Quense, currently AVEVA's Senior Vice President of Americas, takes on the newly created role of Chief Commercial Officer. Quense, based in Philadelphia, USA, has spent more than three decades in software sales leadership roles. She was a driving force at OSIsoft, which merged with AVEVA in 2021 to meet the expanding industrial intelligence of global enterprises and accelerate the evolution of the connected industrial economy.
Marco Mueller, a long-time technology industry leader, joins AVEVA as Chief Marketing Officer and will be based in London, UK. He was formerly Senior Vice President Global Demand Marketing at ServiceNow, a leading cloud computing platform company headquartered in California's Silicon Valley, for two and half years. Before that, Marco spent more than a decade in marketing executive roles with SAP, a market leader in enterprise application software where he led marketing teams across the globe. He began his career as a management consultant at Accenture in the high tech and consumer products industries.
With AVEVA's goal to support end-to-end product innovation, the research & development (R&D) function and project delivery services will come together with the Business Units and Portfolio Management teams under the leadership of Rob McGreevy, Chief Product Officer.
Iju Raj, who has spent the last five years heading up AVEVA's cloud platform, takes on the role of Executive Vice President for R&D and will report to McGreevy. Based in India, Raj will be responsible for the day-to-day leadership and operations of R&D, driving efficient development processes, programs, and software innovation.
Caspar Herzberg, CEO of AVEVA, said: "This is a pivotal moment in AVEVA's 55-year heritage as a leading innovator of software and industrial sustainability. We are undergoing a portfolio-wide transition to a subscription-based business model, and I'm delighted to be adding such expertise and experience to the top table to further strengthen our growth plans.
"To accelerate access to modern solutions and meet dynamic business needs, customers can trade-in their existing perpetual licenses for subscriptions spanning any mix of cloud, hybrid, and on-premises solutions across the design-operate-optimize industrial lifecycle. Sue, Marco, Rob and Iju will be instrumental in further enhancing our leadership team and driving growth."
- ENDS -
Notes to Editor
About AVEVA
AVEVA is a global leader in industrial software, sparking ingenuity to drive responsible use of the world's resources. The company's secure industrial cloud platform and applications enable businesses to harness the power of their information and improve collaboration with customers, suppliers, and partners.
Over 20,000 enterprises in over 100 countries rely on AVEVA to help them deliver life's essentials: safe and reliable energy, food, medicines, infrastructure and more. By connecting people with trusted information and AI-enriched insights, AVEVA enables teams to engineer efficiently and optimize operations, driving growth and sustainability.
Named as one of the world's most innovative companies, AVEVA supports customers with open solutions and the expertise of more than 6,400 employees, 5,000 partners and 5,700 certified developers. The company, which has operations around the globe, is headquartered in Cambridge, UK. Learn more at
www.aveva.com
.
Copyright © 2023 AVEVA Solutions Limited. All rights reserved. AVEVA Solutions Limited is owned by AVEVA Group. AVEVA, the AVEVA logos and AVEVA product names are trademarks or registered trademarks of AVEVA Group or its subsidiaries in the United Kingdom and other countries. Other brands and product- names are the trademarks of their respective companies.
View source version on businesswire.com:
https://www.businesswire.com/news/home/20230525005082/en/
Website: https://www.aveva.com/
View Korean version of this release
This news is a press release from the provider.
Korea Newswire is committed to verifying the transparency of providers and eliminating content errors.
You can receive press releases from this company or in industries of interest via email and RSS for free. Subscribe>
News provided byAVEVA