Falcon 40B: World's Top AI Model Rewards Most Creative Use Cases in Call for Proposals with Training Compute Power
Demand Surges from Scientists, Researchers, SME Entrepreneurs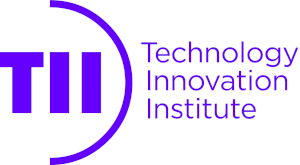 ABU DHABI, UNITED ARAB EMIRATES--(
Business Wire
/
Korea Newswire
)--Falcon 40B, the world's top-ranked open-source AI model on the Hugging Face leaderboard for large language models (LLMs), is registering an overwhelming response to a Call for Proposals from scientists, researchers, and SME entrepreneurs keen to deploy the model for innovative use cases.
The response follows back-to-back announcements from the AI model's creator, Abu Dhabi's Technology Innovation Institute (TII), offering the most exceptional project ideas access to training compute power as a form of investment.
Compute power enables developers to tackle more complex and resource-intensive use cases with increased efficiency, productivity, and performance. By being able to experiment with the capabilities of Falcon 40B, the best open-source LLM globally, developers can venture into uncharted territories, driving innovation and expanding the possibilities of AI solutions - at speed.
Submissions are being welcomed from all over the world, and across all industries and sectors to find the very best application concepts. Examples of industries include biotech, engineering, enterprise solutions, customer services, finance, and healthcare. In healthcare, for instance, LLM applications could help doctors by analyzing medical literature, patient records, and research findings to provide evidence-based recommendations. This could enable medical practitioners to make informed decisions and improve patient care based on the latest knowledge and insights.
"We strongly encourage scientists, researchers, and aspiring entrepreneurs with bold ideas to submit their proposals for Falcon 40B deployment," said H.E. Faisal Al Bannai Secretary General of TII's parent entity, the Advanced Technology Research Council (ATRC). "We're excited to invest in the most impactful proposals with compute power through VentureOne, ATRC's commercialization arm, and to potentially partner with the most promising developers."
"Every proposal that comes our way is subjected to a thorough and meticulous assessment by TII's dedicated AI Cross-Center Unit (AICCU)," said Dr. Ebtesam Almazrouei, Acting Chief Researcher at AICCU. "Our team of over 40 exceptional AI scientists is poised to examine each proposal, seeking developers with exceptional intellect and ingenuity. Our paramount goal is to propel the frontiers of AI advancements, leveraging its full potential to bring about profound societal improvements."
Interested users should submit a proposal outlining their research objectives, methodology, expected outcomes, and the potential impact of their project. The proposal should highlight how Falcon 40B will be utilized and the specific domain it targets. In addition, applicants should include a timeline and a compute budget estimate, as well as any relevant expertise or previous work that supports their proposal.
If you are interested in entering the Call for Proposals, we invite you to visit FalconLLM.TII.ae.
For more information, visit
www.tii.ae
Source: AETOSWire
View source version on businesswire.com:
https://www.businesswire.com/news/home/20230607005466/en/
Website: https://www.tii.ae/
View Korean version of this release
Contact
The Technology Innovation Institute
Jennifer Dewan
Senior Director of Communications
jennifer.dewan@tii.ae

This news is a press release from the provider.
Korea Newswire is committed to verifying the transparency of providers and eliminating content errors.
You can receive press releases from this company or in industries of interest via email and RSS for free. Subscribe>
News provided byTechnology Innovation Institute