Connected data and technology sophistication key to addressing challenging industry environment, per newest Outlook
Nearly three quarters of respondents are experiencing cost inflation and supply chain disturbance, but industry must remain focused on deploying technologies that drive predictable project outcomes to support long-term growth.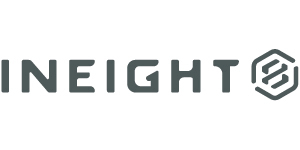 SCOTTSDALE, ARIZ.--(
Business Wire
/
Korea Newswire
)--InEight Inc., a global leader in construction capital project management software, today launches its third annual Global Capital Projects Outlook. The Outlook draws insights from research conducted with 300 of the world's largest capital project owners and contractor construction professionals across North America, Europe and APAC.
The Outlook adds to growing evidence that the ability to both see and understand the bigger picture through connected data enhances project delivery.
Positive impacts of connected data
Through connected data across project lifecycles, construction organizations say they can more astutely identify risk and balance the tradeoffs between scope, cost and schedule. Half of respondents say it improves risk management, while a third say it reduces cost overruns (38%), leads to fewer scope changes (37%) and schedule overruns (33%). It also has a markedly positive impact on employee productivity according to 46% of respondents.
Use of connected data varies by company size with those with the fewest capital projects most likely to report using industry benchmarks (52%) and historic project data (51%) while the largest portfolios are the least likely (43% for benchmarks, 46% for historic project data), possibly due to the greater complexity of integrating new technology software and managing greater volumes of data. This varied use of connected data is creating a clear divide between the data haves and have-nots with projects much more likely to be completed on or ahead of schedule when industry benchmarks and historic project data were used.
Commenting on the Outlook, Jake Macholtz, CEO, InEight, says: "It has been a challenging couple of years for construction, with most organizations facing significant supply chain and labor challenges which have impacted everything from cost to workmanship."
"However, those organizations that have remained committed to achieving technology sophistication are reaping the benefits, both for themselves and their clients. The Outlook sets out a strong case for all construction organizations to follow in these footsteps, highlighting the many benefits for risk management and communication to project certainty, to name a few."
A challenging operating environment
Nearly three quarters of respondents (74%) report cost inflation as disruptive, and 70% cite delays and disturbances in the supply chain. On the labor side, 68% point to pay inflation, and 64% point to the related issue of labor and recruitment challenges.
Many respondents say their organizations are using technology to understand and engage with the big picture operating environment. The use of project management or project controls software is most popular (58%), while many organizations also use artificial intelligence and machine learning (50%), risk-adjusted project planning software (47%), and connected worksite communication (47%).
Macholtz says: "Only once we understand how the big picture impacts the fine details of a project, and how those fine details all interact with each other, can we fully optimize project decision making to drive predictable project outcomes and support long-term growth."
Despite a challenging operating environment, optimism has remained high for a third year in a row (92% in 2021, 96% in 2022 and 94% in 2023) with digital technologies, economic growth/recovery and sustainable building projects identified as key areas of growth. Construction and capital project spending levels continue to trend upwards, with 86% reporting an increase compared to 76% in 2022 and 68% in 2021.
This positivity is somewhat tempered by a significant rise in concerns over labor challenges. Concerns over staff and skills shortages were identified as a risk to growth by 42% - not only entering the top three risks for respondents for the first time, but also taking the top spot. Yet, even with an intensifying skills shortage, along with disruption caused by cost inflation and supply chain delays, industry confidence remains high this year, with those feeling somewhat or very resilient slightly increasing from 91% in 2022 to 92% in 2023.
To access the full report, visit InEight Global Capital Projects Outlook.
About Global Capital Projects Outlook from InEight
This report is based on a survey of 300 large enterprise capital project and construction professionals, conducted in February 2023, via an online survey.
The survey included 26 questions designed to gauge general confidence and optimism levels across the industry and assess the impact of and response to the macro environment. The survey also sought to identify how project delivery models and best practices are evolving.
Of the 300 respondents, with 100 participants drawn from each of our focus regions of North America, Europe and APAC, each region has equal weighting in the report. Globally, 67% of respondents are project owners, and 33% are contractors.
All respondents are involved with the construction of capital projects; however, to get a true reading of the global construction sector worldwide, we included those working in broader industries:
(To view the table, please visit
https://bwnews.pr/45YFmGR
)
The survey has been designed and conducted in conjunction with a specialized global enterprise technology market research partner, with results then analyzed and submitted to InEight experts and industry leaders for commentary based on their experiences and vantage points.
Where possible, results have been compared to our previous survey in 2022. However, this is not possible in all cases due to new questions and wording alterations in this year's edition.
About InEight
InEight provides field-tested project management software for the owners, contractors, engineers and designers who are building the world around us. Over 575,000 users and more than 850 customers worldwide rely on InEight for real-time insights that help manage risk and keep projects on schedule and under budget across the entire life cycle.
From pre-planning to design, from estimating to scheduling, and from field execution to turnover, InEight has powered more than $1 trillion in projects globally across infrastructure, public sector, energy and power, oil, gas and chemical, mining and commercial. For more information, follow InEight on LinkedIn or visit InEight.com.
View source version on businesswire.com:
https://www.businesswire.com/news/home/20230612235581/en/
Website: https://ineight.com/
View Korean version of this release
This news is a press release from the provider.
Korea Newswire is committed to verifying the transparency of providers and eliminating content errors.
You can receive press releases from this company or in industries of interest via email and RSS for free. Subscribe>
News provided byInEight Inc.