HKTDC Food Expo PRO and Hong Kong International Tea Fair to be Staged Together in August
Providing one-stop professional business platform for F&B industry players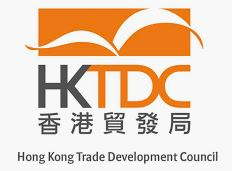 HONG KONG--(
Business Wire
/
Korea Newswire
)--Organised by the Hong Kong Trade Development Council (HKTDC), Food Expo PRO and Hong Kong International Tea Fair will be staged together from 17 to 19 August 2023 at the Hong Kong Convention and Exhibition Centre. The fairs will bring together a wide range of global specialty food and beverage, tea, and related products, providing a one-stop sourcing platform for F&B importers, wholesalers, retailers, restaurants, hospitality groups, department stores and e-tailers. The fair is open to public visitors with ticket admission on the last day (19 Aug).
Food Expo PRO: Asia's key trade event for F&B
This year, the Food Expo Trade Hall will transform into Food Expo PRO and will focus on and further deepen the B2B elements, with a view to providing a one-stop professional business platform to help F&B industry players explore opportunities and build connections. Food Expo PRO presents the "Food Science and Technology" zone, as well as pavilions from various countries and regions, including Mainland China, Japan, South Korea, Poland and more. Other product categories include food & beverage products, food packaging, labeling & logistic service, food processing products, machinery, and Halal food and beverage products.
The concurrent Hong Kong International Tea Fair brings together a wide variety of products including tea and tea-related products, tea packaging, tea ware and tea technology. Serval provinces from Mainland China will set up group pavilions at the fair. Also, Sri Lanka pavilion is returning this year, bringing Ceylon tea products from the region.
The two fairs will continue to adopt the HKTDC's EXHIBITION+ model that integrates online and offline elements, extending face-to-face interactions from physical events to smart business platform, Click2Match, which will be open to participants from 10 to 26 August.
In addition, the International Conference of the Modernization of Chinese Medicine and Health Products (ICMCM), organised by the Modernized Chinese Medicine International Association (MCMIA) together with the HKTDC and eight scientific research institutions, will be held at the same venue on 17 and 18 August to deliver professional Chinese medicine insights into the industry.
Register for Free Buyer Badge Now:
https://rb.gy/nnwus
Websites:
Food Expo PRO
foodexpopro.hktdc.com
Hong Kong International Tea Fair
hkteafair.hktdc.com
ICMCM
icmcm.hktdc.com
Concurrent public fairs:
Food Expo
hkfoodexpo.hktdc.com
Beauty & Wellness Expo
hkbeautyexpo.hktdc.com
Home Delights Expo
homedelights.hktdc.com
Photo download (
https://bit.ly/43bt6QI
)
View source version on businesswire.com:
https://www.businesswire.com/news/home/20230626136519/en/
Website: https://www.hktdc.com/
View Korean version of this release
Contact
Hong Kong Trade Development Council
Media Relations, Exhibitions and Digital Business
Hong Kong Trade Development Council (HKTDC)
Doris Cheng
(852) 2240 4606
doris.py.cheng@hktdc.org

This news is a press release from the provider.
Korea Newswire is committed to verifying the transparency of providers and eliminating content errors.
You can receive press releases from this company or in industries of interest via email and RSS for free. Subscribe>
News provided byHong Kong Trade Development Council