HKTDC Hong Kong Watch & Clock Fair and Salon de TE Open in September
Photo Download https://bit.ly/3OT9z3v
Fair Websites
Hong Kong Watch & Clock Fair: www.hktdc.com/hkwatchfair
Salon de TE: www.hktdc.com/hkwatchfair/te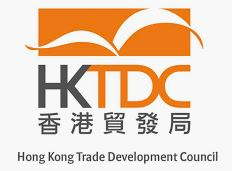 HONG KONG--(
Business Wire
/
Korea Newswire
)--Organised by the Hong Kong Trade Development Council (HKTDC), the Hong Kong Watch & Clock Fair, together with the concurrent Salon de TE, will be held at the Hong Kong Convention and Exhibition Center (HKCEC) from 5-9 September 2023. The fairs will return in EXHIBITION+ hybrid model, complemented by the "Click2Match", an online smart business matching platform that will operate on 29 August - 16 September, providing a convenient and efficient platform for traders to connect.
https://rb.gy/160x5
Hong Kong Watch & Clock Fair
Pageant of Eternity at the Watch & Clock Fair displays a variety of high-end finished watches. Other exhibiting categories consist of "Complete Watches", "Clocks", "Machinery & Equipment", "OEM Smart Watches", "Packaging & Display", "Parts, Components & Accessories" and "Trade Services".
Salon de TE
Salon de TE collects reowned watch brands and designer collections in five themed zones. World Brand Piazza, the major highlight will display limited editions and rare timepieces of numerous international prestigious brands. Chic & Trendy features trendsetters and fashion-driven watch brands, including Arbutus (USA), Obaku (Denmark), Charles Jourdan (France), JULIUS (Korea), Infantry (Japan), and ROMAGO (Switzerland). Craft Treasure showcases mechanical watches and flawless craftsmanship of jewellery-laden watches from brands include CIGA design (Mainland China), Memorigin (Hong Kong), SAGA (USA) and Peacock Watch (Mainland China), etc. Renaissance Moment showcases classic and elegant watch brands originated in Europe, such as Coinwatch (Switzerland), NOVE (Switzerland), Pierre Lannier (France) and Gagà MILANO (Italy). Among them, the Swiss Independent Watchmaking Pavilion is expected to bring 8 outstanding Swiss-made watch labels. Wearable Tech brings a series of smart watches with the latest technology, including Microwear (Mainland China), DTNO.1 (Mainland China), DO (Mainland China), King-Wear (Mainland China) and MYZI (Mainland China), etc.
This year, the fairs highlight "Guo Chao" theme and a number of heavyweight mainland Chinese watchmakers are invited to showcase a variety of watches designed with exquisite craftsmanship and Chinese culture.
"Salon de TE" is open to public visitors aged 12 years or above for free on the last two day (September 8-9). Captivating networking events, watch parades and lucky draw sessions will be staged. Selected items are also available for sale.
View source version on businesswire.com:
https://www.businesswire.com/news/home/20230803260267/en/
Website: https://www.hktdc.com/
View Korean version of this release
This news is a press release from the provider.
Korea Newswire is committed to verifying the transparency of providers and eliminating content errors.
You can receive press releases from this company or in industries of interest via email and RSS for free. Subscribe>
News provided byHong Kong Trade Development Council