APsystems Announces Global APstorage Launch at RE+
Empowering global energy solutions: APstorage offers unmatched flexibility and capability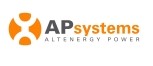 LAS VEGAS--(
Business Wire
/
Korea Newswire
)--APsystems, a pioneer in advanced solar power conversion technology, proudly announces the global launch of its innovative APstorage product line at the RE+ trade show in Las Vegas. This comprehensive offering includes a range of state-of-the-art battery inverter models, designed to set new standards in energy storage solutions worldwide.
Battery Agnostic: Setting a New Global Standard
A standout feature of the APstorage solution is its unique battery-agnostic capability. APsystems' ELS battery inverters, which stand for Energy Storage, Low Voltage, Single-phase, can seamlessly connect to a myriad of industry-leading battery models. Additional models continue to be added to the detailed list of compatible batteries readily available on the APsystems website.
Dr. Yuhao Luo, CTO of APsystems, remarked, "The launch of the APstorage ELS line marks a pivotal moment in the global energy storage landscape. The APstorage ELS series provides unparalleled flexibility, allowing consumers worldwide to select from a diverse range of intelligent battery options, empowering consumers around the world to choose the battery that best suits their needs."
Seamless Integration with DS3 Microinverters
The ELS series is an AC-coupled energy storage solution designed to work seamlessly with the APsystems DS3 microinverter offering, providing a fully integrated solar + storage solution for consumers and professionals alike.
Answering the Soaring Global Demand for Energy Storage
With the global demand for energy storage experiencing an unprecedented surge, APsystems is at the forefront, ready to respond to this need with its diverse range of ELS models, available for various regions, and boasting impressive capabilities and cutting-edge features.
"The escalating global demand for energy storage solutions is unmistakable," said Maxime Boiron, global marketing director at APsystems. "APsystems is dedicated to offering solar + storage products that not only meet this demand in all market segments but set new benchmarks in innovation, compatibility, and user-friendliness for global consumers and solar installers alike. Moreover, we have an exciting roadmap of APstorage products to complement the portfolio, both for DIY and 3-phase storage, which will be introduced in the coming months."
APstorage Battery Inverter PCS Models
APsystems is introducing five ELS battery inverter Power Conversion System (PCS) models for use in various markets around the world. Not all models will be available in every market. Models include:
· ELS-3k
· ELS-5k
· ELS-7.6k
· ELS-9.6k
· ELS-11.4k
Intelligent Energy Management for the World
The APstorage smart ELS battery inverters, available to a global audience, come equipped with automatic energy management features rooted in intelligent software and integrated monitoring. System owners can choose several switchable operating modes, including Back-up, Self-consumption, and Peak-Valley / Time-of-use modes, ensuring critical loads are secured during power outages while maximizing home energy savings.
About APsystems
APsystems is the #1 global multi-platform MLPE solution provider, offering microinverter, energy storage and rapid shutdown devices for the solar PV industry. APsystems brands include APsmart and APstorage.
Founded in 2010, APsystems is a multinational corporation encompassing 4 global business units serving customers in over 100 countries. With millions of units sold producing more than 4TWh of clean, renewable energy, APsystems continues to be a leader in the ever-growing solar MLPE segment.
APsystems USA is based in Austin, Texas; APsystems EMEA is based in Amsterdam, Netherlands and Lyon, France; APsystems LATAM is based in Guadalajara, Mexico and São Paulo, Brazil; APsystems APAC is based in Jiaxing and Shanghai, China, and Sydney, Australia.
Learn more at
https://apsystems.com
.
View source version on businesswire.com:
https://www.businesswire.com/news/home/20230911174542/en/
Website: https://apsystems.com/
View Korean version of this release
Contact
APsystems
Jason Higginson
Sr. Director of Marketing
206-774-eight-five-two-four
media@APsystems.com

This news is a press release from the provider.
Korea Newswire is committed to verifying the transparency of providers and eliminating content errors.
You can receive press releases from this company or in industries of interest via email and RSS for free. Subscribe>
News provided byAPsystems