Herbalife Nutrition Korea signs sponsorship deal with Korean Diabetes Society for the sixth consecutive year to continuously support diabetes education and prevention
Sponsorship supports various diabetes awareness-raising programs including diabetes education for the public and blood sugar testing campaigns
Plaque of appreciation awarded to Herbalife Nutrition Korea by KDS every year in recognition for continuous contribution to prevention and promotion of diabetes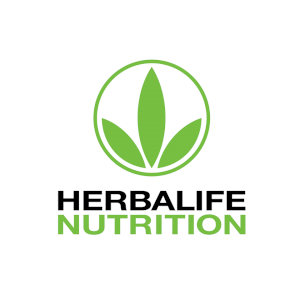 SEOUL--(
Korea Newswire
)--Herbalife Nutrition Korea, a premier global nutrition company, announced on the 22nd that it signed a sponsorship deal with the Korean Diabetes Society (KDS) for the sixth consecutive year and received a plaque of appreciation in recognition for its contribution to the nationwide prevention of diabetes.
Each year, the KDS has expressed its gratitude to Herbalife Nutrition Korea by awarding the company with a plaque of appreciation to recognize the vital role it plays as an official sponsor, thus solidifying their reciprocal relationship. Especially during last year when spending time outdoors was limited, Herbalife Nutrition Korea worked closely with the association to participate in web events such as the Online Diabetes Camp to provide accurate information on the disease and to give away Protein Deluxe Bars, an easily consumable snack that contains seven essential vitamins and calcium including milk protein concentrate, to camp participants.
"To create a healthier lifestyle in today's world and the future, not only those with diabetes but everyone needs to form and maintain healthy eating habits and lifestyle," said Seung-wook Chung, General Manager of Herbalife Nutrition Korea. "As a nutrition company with the goal of helping people achieve healthy, active lives, Herbalife Nutrition Korea will continue to strive to share accurate information on diabetes prevention and management in cooperation with the KDS and furthermore seek various ways to contribute to the enhancement of our community's health and establishment of an active lifestyle and a healthy, nutritionally balanced diet culture," he added.
Meanwhile, Herbalife Nutrition Korea has been disseminating science-based information and knowledge on nutrition as a premier global nutrition company by engaging in various activities including organizing the "e-Wellness Tour" webinar and sponsoring "the Korean Nutrition Society's International Conference."
Website: http://www.herbalife.co.kr
This news is a press release from the provider.
Korea Newswire is committed to verifying the transparency of providers and eliminating content errors.
You can receive press releases from this company or in industries of interest via email and RSS for free. Subscribe>
News provided byHerbalife Ltd.