Autologous immune-cell therapy, practiced in Japan, now helping Vinmec Hospital, treat cancer patients in Hanoi, Vietnam, after technology transfer by GN Corporation
Hyperthermia system made in Japan, benefitting cancer patients, attracts the interest of overseas cancer hospitals.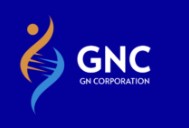 TOKYO--(
Business Wire
/
Korea Newswire
)--Treatment of cancer using one's own immune cells, natural killer (NK) cells and T-cells, called autologous immune enhancement cell therapy (AIET) administered along with conventional chemotherapy, radiotherapy and surgery, practiced in Japan for long is now offered in Vinmec hospital, Hanoi, Vietnam, following technology transfer by GN Corporation. Cancer patients from neighboring countries are now visiting Vinmec hospital for this treatment. Autologous immune-cell therapy, regulated by the regenerative medicine law in Japan, uses lab-expanded autologous immune cells, without animal proteins or genetic manipulation.
Thermotron RF8-EX Salient features:
· Enhances the beneficial effects of chemotherapy and radiotherapy
· Improves immunity and also the quality of life of cancer patients
· No radiation and therefore no need for any shielding
· Easy raise of temperature of the target lesion region
· Safety track record since 1980 in more the 300 cancer hospitals
Hospitals in Japan offering these cancer therapies receive patients from abroad for treatment. Recently overseas cancer hospitals have started showing interest in adding these two therapies to their existing systems for cancer treatment in clinical oncology services.
Accomplishments of GN Corporation, in adding value to Japanese technologies by inter-disciplinary interaction, developing novel healthcare solutions and global propagation were featured by Govt of Japan in the official YouTube channel of the prime minister's office of Japan, JETRO Invest in Japan portal and a feature story sponsored by Govt of Japan in Bloomberg.
View source version on businesswire.com:
https://www.businesswire.com/news/home/20221002005087/en/
Website: https://www.gncorporation.com/
View Korean version of this release
This news is a press release from the provider.
Korea Newswire is committed to verifying the transparency of providers and eliminating content errors.
You can receive press releases from this company or in industries of interest via email and RSS for free. Subscribe>
News provided byGN Corporation Co., Ltd.