During a Press Conference Prior the Italian Super Cup Tomorrow
Stefano Pioli: "Here to Win"… Simone Inzaghi: "It's a Derby in the Final"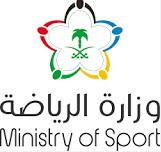 RIYADH, SAUDI ARABIA--(
Business Wire
/
Korea Newswire
)--A press conference was held ahead of the Italian Super Cup tomorrow, between AC Milan and Inter Milan, staged at King Fahd Stadium in Riyadh at 10:00pm (local time), brought by Saudi Ministry of Sport as part of the sporting events in Diriyah's 2nd Season.
He added: "I am happy to be in the Kingdom for this event and looking forward with the team to have a good time here and enjoy the hospitality of Saudi Arabia."
Coach Pioli addressed a question about the performance of Saudi national team for football and said, "We saw how the Saudi national team achieved a valuable victory over Argentina in the World Cup 2022 in Qatar, which received positive echoes across the globe, and thus reflected a distinctive image of football landscape in Saudi Arabia."
Inter Milan head coach Simone Inzaghi expressed his happiness as well to be in Saudi Arabia for this event and said, "We are pleased to be here in Riyadh, and to see many fans who will wear Inter Milan shirts."
Looking to tomorrow's match, Inzaghi said, "We know the importance of this match, and what's more, it's a derby in the final. We will try to play a great match." The coach continued, "It's the first trophy on offer this season and we want to do well." Asked what he would see as the significance of winning tomorrow, Inzaghi said that "I consider it a trophy, not all teams are able to get to this point."
*Source: AETOSWire
View source version on businesswire.com:
https://www.businesswire.com/news/home/20230117006047/en/
Website: https://www.my.gov.sa/wps/portal/snp/age...
View Korean version of this release
This news is a press release from the provider.
Korea Newswire is committed to verifying the transparency of providers and eliminating content errors.
You can receive press releases from this company or in industries of interest via email and RSS for free. Subscribe>
News provided bySaudi Arabia Ministry of Sport