Hong Kong Welcomes Back Visitors with its Largest Events Line-up Since Reopening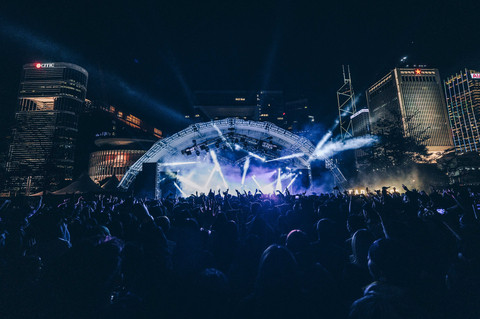 Clockenflap was successfully held on the weekend of March 3-5, and it was announced that it will return early December this year. (Image credit: Clockenflap)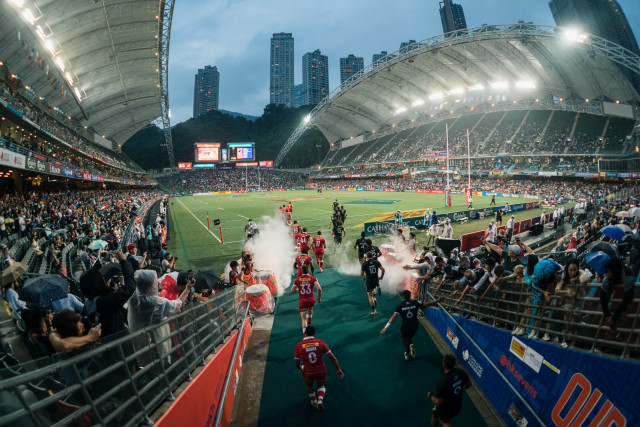 The internationally acclaimed Hong Kong Rugby Sevens returns in full swing from March 31 to April 2. (Image credit: Hong Kong Tourism Board)
HONG KONG--(
Business Wire
/
Korea Newswire
) March 07, 2023 -- All eyes are on Hong Kong this March as the city hosts its largest line-up of mega events in recent times while also ending the last of its pandemic-era restrictions. Beginning with the sold-out return of arts and music festival Clockenflap in early March, Hong Kong is this month welcoming visitors from near and far to join a stand-out showcase of world-class arts, culture and sporting events that will return in full force.
Hong Kong's Largest outdoor arts and music festival Clockenflap returns
The weekend of March 3-5 saw the highly anticipated return of Clockenflap, Hong Kong's largest international outdoor arts and music festival. Welcoming music lovers over its three days, Clockenflap this year staged a successful return at its home at Central Harbourfront, with the full world-class festival experience that has seen it claim its place among one of the region's most significant live music events. The 2023 edition saw over 100 international and local acts performing over multiple stages. Festival-goers from all around the world gathered to experience this long-waited weekend with music under the light breeze and stunning view on Victoria Harbour.
Dive into Hong Kong's vibrant art and culture scene
Hong Kong's stock on the arts stage continues to go from strength to strength, with the city now firmly established as one the world's most important hub for international arts and cultural exchange. The spotlight of the art world will once again be on Hong Kong this March thanks to its suite of world-class events, including the biggest edition of Art Basel Hong Kong (March 21-25) since 2019. The global art fair will this year welcome more than 170 of the world's leading galleries from over 30 countries and territories over its five-day run at the Hong Kong Convention and Exhibition Centre and will return with each of the special sectors that make it a must-attend event for the international art community. Taking place concurrently will be Art Central (March 22-25), Hong Kong's homegrown art fair that has established itself as one of the region's most significant platforms for emerging artists.
Play on: Hong Kong Sevens to return with high-octane sporting thrills
The celebrated Hong Kong Sevens returns in full force from March 31 to April 2. As one of Asia's most popular annual sporting events, this year's iteration will be held without stadium social distancing caps or food and beverage constraints as well as a full complement of tickets, promising its signature combination of non-stop rugby and an electric, festival-like atmosphere. This year's event will also feature a top-tier line-up of live music and entertainment, food and a vibrant energy that will see Hong Kong Stadium take on a life of its own.
Visitors will be able to take advantage of all the city has to offer, with all pandemic restrictions lifted on March 1. With a diverse suite of events taking place throughout March, Hong Kong is set to return to its electrifying best, and is ready to welcome back international travellers seeking world-class experiences. Be ready to say Hello to Hong Kong!
Members of the media can download photos from the following link:
https://drive.google.com/drive/folders/15bj75Avpd-eJLmQYPmfDO1ct-NugV8yK?usp=share_link
View source version on businesswire.com:
https://www.businesswire.com/news/home/20230305005127/en
/
Website: http://www.discoverhongkong.com/eng/inde...
This news is a press release announced by the provider. The media can use this material for reporting. Korea Newswire is committed to verifying the reliability and transparency of providers and eliminating content errors in accordance with editorial guidelines. If you have any issues with the press release, please let us know.
News provided byHong Kong Tourism Board