RevBits Completes Development for its Privileged Access Management Solution to be Fully Deployable in a True Air Gapped Environment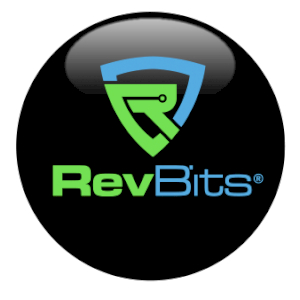 MINEOLA, N.Y.--(
Business Wire
/
Korea Newswire
)--RevBits announces that it has successfully completed the architectural development of its privileged access management solution for deployment in a true air gapped environment.
RevBits Privileged Access Management (RB/PAM) is an advanced access management solution that includes seven modules and extensive session logging that captures keystrokes and video. These unique access control capabilities and multi-module offerings reduce vendor relationship management efforts and increase access management safeguards.
RevBits PAM has two U.S. patents - a browser-based zero-knowledge encryption and authentication authority that extends to various hardware security solutions.
RevBits PAM modules:
Privileged Access Management - regulates access to critical resources, captures keystrokes, and video records all privileged sessions.
Privileged Session Management - provides keystroke and query logging for all sessions through the solution's Jump Server.
Password Management - extends authentication security with hardware security modules, USB tokens, smart cards, near-field communications, and RFID.
Service Account Management - scans and onboards service accounts and scheduled tasks for IIS web applications.
Key Management - allows users to easily generate and store encryption keys.
Certificate Management - reports all expired or soon-to-expire certificates and vulnerable implementations of SSL.
CI/CD Integration - the CI/CD module plugs into your current platform and unlocks the capabilities of secure secret management across the CI/CD lifecycle, allowing for easy management of CI/CD users, credentials, and assets.
Defining Air Gap:
Techopedia: "An air gap is a security measure that isolates a digital device component or private local area network (LAN) from other devices and networks, including the public internet. An air gap is also known as an air wall, and the strategy of using air gaps to protect critical data is also known as security by isolation.
Air gaps are used to protect critical computer systems and the data they store from malware, keyloggers, ransomware, and other types of unauthorized access. This strategy seeks to ensure the total isolation of a given system electromagnetically, electronically, and physically."
RevBits Privileged Access Management - our Air Gap capability:
Inside the air gap environment sit servers and assets critical to the organization. As important as it is to protect against malware and ransomware attacks, it is equally important to protect the data on those servers from malicious acts and theft in an air gap environment.
RevBits Privileged Access Management is fully featured in an air gapped environment allowing for complete server security and data protection. Server access is monitored through extensive session monitoring, including video recording and keystroke logging.
About RevBits
Established in 2018, RevBits is a comprehensive cybersecurity company dedicated to providing customers with superior protection and service. RevBits delivers protection against the most sophisticated cyber threats companies face by offering multiple advanced security capabilities that can be administered through a unified security platform. RevBits is headquartered in Mineola, NY, with offices in Princeton, NJ; Boston, MA; London, England; and Antwerp, Belgium. For more information please visit RevBits.
RevBit's complete solution suite offerings are RevBits Endpoint Security, RevBits Email Security, RevBits Privileged Access Management, RevBits Zero Trust Network, and RevBits Deception Technology. For customers running more than one RevBits solution, the administration is managed through RevBits Cyber Intelligence Platform, a unified, single-pane environment that curates, correlates, and alerts to threats while delivering intelligence for a quick administrative response. RevBits Cyber Intelligence Platform integrates with all common SIEMs.
View source version on businesswire.com:
https://www.businesswire.com/news/home/20230522005003/en/
Website: https://www.revbits.com/
View Korean version of this release
This news is a press release from the provider.
Korea Newswire is committed to verifying the transparency of providers and eliminating content errors.
You can receive press releases from this company or in industries of interest via email and RSS for free. Subscribe>
News provided byRevBits