Canva Unveils Global Developers Platform, $50M Fund & New Integration Capabilities to Expand the Canva Apps Marketplace
The Canva Apps SDK is now available for public use and developers can join waitlist for the first-ever Canva Connect (REST) APIs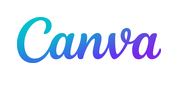 SAN FRANCISCO--(
Business Wire
/
Korea Newswire
)--Today Canva, the world's only all-in-one visual communication platform, hosted the company's first developer conference, Canva Extend in San Francisco. The company introduced its new Canva Developers Platform which includes a set of APIs and development tools that allow developers to put their app or platform in the hands of the company's 135 million monthly active users. Canva also announced a $50 million Canva Developers Innovation Fund to support app developers in providing delightful and innovative experiences to the Canva community.
Canva unveiled a multitude of ways for developers to build on the platform, and released the Canva Apps SDK (Software Development Kit) for public use. Additionally, the company announced its first Canva Connect APIs (REST APIs) coming later this year, unveiled the Canva Apps SDK UI library and previewed the company's API roadmap.
The Canva Apps SDK has been in beta for the last nine months, with more than 11,000 developers on the waitlist. Now, those on the waitlist and anyone who wants to build or integrate their apps into Canva have direct access to a global community who are always looking to design better, increase their productivity, and simplify their workflows. Canva is inviting developers globally to join Canva Developers starting today here.
https://bit.ly/469yPsI
Meanwhile, Canva has committed $50 million to its first-ever Canva Developers Innovation Fund to invest in creative, innovative app developers and help them bring new experiences to the Canva community. With the goal of accelerating growth and adoption of apps on Canva, the fund will provide support in the form of monetary grants and expert guidance. It will also focus on empowering developers who are underrepresented in the global market.
"We're thrilled about the momentum gained from working with our beta partners to streamline app creation in Canva," says Anwar Haneef, Head of Ecosystem at Canva. "By opening our design engine to a wider community of developers, we're enabling instant distribution of their apps and services to millions of people on Canva. They can tap into the valuable feedback and creativity of our community, who will benefit from new ways to achieve their goals."
Canva Connect APIs
The Canva Connect APIs, the company's first REST APIs, will simplify and automate processes for teams using Canva. Soon, developers will be able to connect any app with Canva to seamlessly sync designs, assets, comments, and more across platforms. The Connect APIs will also enable simplified file and design management. They can programmatically upload assets into Canva folders to get teams designing quicker, or access completed Canva designs from anywhere, and publish in any format. Starting today, developers can join the waitlist to be one of the first developers to access it in beta later this year.
Canva Apps SDK and Apps APIs
Today, Canva moved its SDK out of beta to enable more developers and platforms to create Canva Apps with ease. The Starter Kit allows developers to get their first app up and running in minutes, and expand on it with Canva's purpose-built APIs. Developers can now empower people to fetch, add content, edit their design, authenticate users, export and publish, and provide data via Canva Apps.
Canva has been working for nine months with a community of developers in a beta program to create new apps that unlock creativity and streamline workflows when designing in Canva. The APIs used to build these beta apps have been refined over this time and at Canva Extend, the company announced that the following APIs are now available to the public:
· Asset: Upload media to a user's media library with the Asset API for a fast, efficient experience.
· Data: Use the Data API to become a data source and make importing data seamless.
· Design: The Design API can build new design tools that add content to a design, read and edit what's already there, or let your users export and publish their designs to complete an end-to-end content management flow.
· Fetch: Send HTTP requests to a third-party server with Fetch, a multi-purpose web API for tasks like integrating with external services and offloading tasks to a server.
· User: Bridge the gap with the User API. Keep your app secure and allow users to authenticate via your platform.
AI Apps on Canva
As with Canva's own AI-powered tools, AI Apps on Canva optimize the creative process and make it easier to get ideas off the ground. The new Canva Apps APIs are built to support AI app development with a range of targeted AI capabilities. Response to existing AI-powered Canva Apps have demonstrated demand for more - in just nine months, more than 200 million unique images generated with our generative AI products like Text to Image and Magic Edit.
The suite of AI apps on Canva has expanded with the recent launches of AI audio apps like Soundraw, and D-ID, which creates AI-generated avatars for use in presentations, social posts, infographics, digital resumes and more. Apps from Murf AI, Neiro AI, Play HT, vAIisual are launching soon to bring further productivity and creativity gains to Canva users.
New and Upcoming Canva Apps
At Canva Extend, the company also showcased more than 20 apps that have either been made available on Canva in recent weeks, or will be coming soon. These include everything from seamless file management and access to assets stored in Brandfolder or Sharepoint, to the ability to publish magazines directly from Canva to Issuu.
"The number of organizations and individuals who use Issuu to transform, host, and share content created in Canva has quadrupled over the past two years," said Joe Hyrkin, chief executive officer at Issuu. "With more social channels to reach audiences than ever, businesses understand the necessity of creating content once, and sharing everywhere. Our new Canva integration will simplify the workflow for creators and the new Canva Apps API and developer tools, making it easier to serve the massive numbers of joint customers increasingly relying on our two platforms."
Below are the new and noteworthy apps available now:
· Acquia by Widen - Connect your account to seamlessly bring your brand's assets into Canva.
· Bingo Cards - Enter a list of words, or choose from our examples, then generate a set of custom bingo cards.
· Brandfolder - Navigate, browse and search your Brandfolder image and video assets to use in Canva.
· Bynder - Navigate, browse and search for your Bynder image and video assets to use in Canva designs.
· Code Format - Produce a syntax-highlighted image of your code to use in your design by pasting in source code from any programming language.
· D-ID AI Presenters - Make your designs more exciting and engaging with Al Presenters by D-ID. Pick a presenter or upload your own, add your text, and our plug-in will generate an Al presenter in moments.
· DataPocket - Access your product catalog images or pricing information from the leading e-commerce platforms directly in Canva to help you design your next social media graphic, ad banner and more.
· Dynamic QR Codes - Add stylish QR codes powered by Hovercode to your designs without leaving Canva.
· Flowcode - Drive and measure consumer engagement with your digital and printed materials by including a customized Flowcode QR code.
· Google Drive - Access your files and assets from within Canva with this updated app, and upload your finished designs straight to your Google Drive.
· Issuu - View existing Issuu publications and see analytics to help you plan your next design, or publish your design to Issuu.
· Mockups - Bring your designs to life with a free product mockup generator.
· Sharepoint - Connect your SharePoint account to Canva and access your file system to easily add files to a Canva design.
· Soundraw - Create a unique song or beat for your Canva design using Soundraw's AI.
Apps coming soon to Canva include:
· Amazon - Add images from an Amazon listing to your Canva design and check it against Amazon guidelines before publishing to the Amazon Creative Asset Library.
· Bitly - Create shortened URLs and QR Codes directly in Canva.
· Frontify - Easily access your assets from Frontify's brand management software to use in Canva, and upload designs straight to Frontify when complete.
· HeyGen - Create AI-powered spokesperson videos for Canva.
· Later.com - Export your Canva designs to Later for Social Media publishing.
· Murf AI - Add voiceovers to your Canva designs, from videos to presentations in minutes.
· Neiro AI - Create videos in Canva using hyper-realistic digital avatars.
· PatternedAI - Generate unique patterns for your Canva designs using PatternedAI.
· PlayHT - Convert your Canva designs into immersive multimedia presentations, product demos, and engaging social media content with ultra-realistic AI voices and voice clones.
· soona - Expand your content workflow with product images and videos from soona by seamlessly bringing them into the Canva design space.
· PeopleMaker by vAIsual - A powerful tool for creating custom, realistic synthetic human models for your Canva designs.
· SwayTribe - A convenient and easy way for you to access your Instagram analytics in Canva.
· VNTANA - The VNTANA 3D Embed Tool allows you to embed 3D models from the VNTANA Platform directly into Canva designs.
About Canva
Launched in 2013, Canva is a free online visual communications and collaboration platform with a mission to empower everyone in the world to design. Featuring a simple drag-and-drop user interface and a vast range of templates ranging from presentations, documents, websites, social media graphics, posters, apparel to videos, plus a huge library of fonts, stock photography, illustrations, video footage, and audio clips, anyone can take an idea and create something beautiful.
View source version on businesswire.com:
https://www.businesswire.com/news/home/20230614088920/en/
Website: https://www.canva.com
View Korean version of this release
This news is a press release from the provider.
Korea Newswire is committed to verifying the transparency of providers and eliminating content errors.
You can receive press releases from this company or in industries of interest via email and RSS for free. Subscribe>
News provided byCanva