The 2023 Empire State Building Run-Up Returns Oct. 4
Presented by MyFitnessPal and Powered by the Challenged Athletes Foundation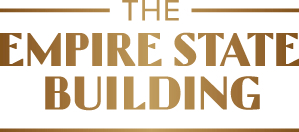 NEW YORK--(
Business Wire
/
Korea Newswire
)--The Empire State Building (ESB) announced today the return of the annual Empire State Building Run-Up (ESBRU) on Oct. 4, 2023 - presented by MyFitnessPal and powered by the Challenged Athletes Foundation - with lottery registration open online from July 17, 2023 at 9 a.m. EDT until July 28, 2023 at 3 p.m. EDT.
Approximately 350 runners will race up the building's 1,576 stairs to the iconic 86th Floor Observatory in the 45th annual Run-Up. This year's designated heats will include elite runners, adaptive athletes, celebrities, media, and the public, among others. Registered runners will be notified of their race status on Aug. 2, with participation costs of $150 per runner to be charged only upon acceptance from the lottery.
"The annual Empire State Building Run-Up - the world's longest-running and most famous tower race - is a bucket list athletic event for runners from around the world," said Tony Malkin, chairman, president, and CEO of Empire State Realty Trust. "The race to the top of the 'World's Most Famous Building,' the country's number one-rated attraction, is the ultimate test of endurance and a significant achievement for those who participate."
MyFitnessPal, the #1 nutrition and food tracking app, will serve for the first time as the presenting sponsor of the 2023 ESBRU. Each runner will have access to MyFitnessPal Premium to track their nutritional intake and better understand the foods that fuel their best performance.
"Training for an athletic event like the Empire State Building Run-Up requires determination and endurance - but we believe that good nutrition is at the core of all athletic performance," said Katie Keil, MyFitnessPal chief marketing officer. "We know that food fuels fitness, and as training continues to extend far beyond the gym and into the kitchen, we're thrilled to provide these runners with the tools they need to maximize their nutritional intake and enhance their athletic performance."
Challenged Athletes Foundation® (CAF) serves as the official charity partner of the ESBRU once again with a designated division for athletes with permanent physical disabilities and CAF supporters who raise funds to empower lives through sports. Runners can bypass the lottery and run with #TeamCAF with a guaranteed charity fundraising entry found online.
The 2023 Empire State Building Run-Up is produced by Super Race Systems.
More information about the Empire State Building Run-Up can be found online. Hi-res imagery and video from previous years can be downloaded here.
https://bit.ly/46Ga3ki
About the Empire State Building
The Empire State Building, the "World's Most Famous Building," owned by Empire State Realty Trust, Inc. (ESRT: NYSE), soars 1,454 feet above Midtown Manhattan from base to antenna. The $165 million reimagination of the Empire State Building Observatory Experience creates an all-new experience with a dedicated guest entrance, an interactive museum with nine galleries, and a redesigned 102nd Floor Observatory with floor-to-ceiling windows. The journey to the world-famous 86th Floor Observatory, the only 360-degree, open-air observatory with views of New York and beyond, orients visitors for their entire New York City experience and covers everything from the building's iconic history to its current place in pop culture. The Empire State Building Observatory Experience welcomes millions of visitors each year and was declared "America's Favorite Building" by the American Institute of Architects, the world's most popular travel destination by Uber, the #1 attraction in the US for the second year in a row in Tripadvisor's 2023 Travelers' Choice Awards: Best of the Best, and the #1 New York City attraction by Lonely Planet.
Since 2011, the building has been fully powered by renewable wind electricity, and its many floors house a diverse array of office tenants such as LinkedIn and Shutterstock, as well as retail options like STATE Grill and Bar, Tacombi, and Starbucks. For more information and Observatory Experience tickets visit esbnyc.com or follow the building's Facebook, Twitter, Instagram, Weibo, YouTube, or TikTok.
Source: Empire State Realty Trust, Inc.
Category: Observatory
View source version on businesswire.com:
https://www.businesswire.com/news/home/20230713616779/en/
Website: https://www.esrtreit.com
View Korean version of this release
This news is a press release from the provider.
Korea Newswire is committed to verifying the transparency of providers and eliminating content errors.
You can receive press releases from this company or in industries of interest via email and RSS for free. Subscribe>
News provided byEmpire State Realty Trust, Inc.