InEight's Newest Innovations Empower Collaboration for Improved Project Success
Latest software updates seamlessly integrate Design Issue Management and Quality Control into Construction Processes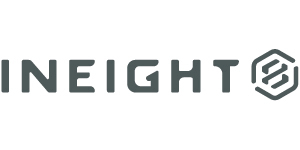 SCOTTSDALE, ARIZ.--(
Business Wire
/
Korea Newswire
)--
InEight
, a global leader in construction capital project management software, has announced
new innovations
that will help collaboratively resolve design issues early on to avoid re-work, and embed quality control in all construction activities to enable progressive review and turnover of complex, multi-discipline projects.
The upgraded Design Issue Management feature, part of the InEight Model solution, goes beyond clash detection and initiates an RFI, fostering multidisciplinary collaboration to monitor and manage design issues and prevent costly rework, safety issues or delays. The feature will include a user-friendly interface to help collaboratively spot and solve issues before they become costly later in the construction process, enabling adoption of collaborative delivery models such as design-build.
Brad Barth, Chief Product Officer at InEight, said: "As demand for construction continues to outpace delivery capacity, owners, designers, engineers and contractors are looking for ways to do more with less. InEight is fulfilling that industry need with an integrated, end-to-end process that enables a highly collaborative approach to issue management and quality requirements, from design through construction and turnover."
About InEight
InEight provides field-tested project management software for the owners, contractors, engineers and designers who are building the world around us. Over 575,000 users and more than 850 customers worldwide rely on InEight for real-time insights that help manage risk and keep projects on schedule and under budget across the entire life cycle.
From pre-planning to design, from estimating to scheduling, and from field execution to turnover, InEight has powered more than $1 trillion in projects globally across infrastructure, public sector, energy and power, oil, gas and chemical, mining, and commercial. For more information, follow InEight on LinkedIn or visit
InEight.com
.
View source version on businesswire.com:
https://www.businesswire.com/news/home/20230921745651/en/
Website: https://ineight.com/
View Korean version of this release
This news is a press release from the provider.
Korea Newswire is committed to verifying the transparency of providers and eliminating content errors.
You can receive press releases from this company or in industries of interest via email and RSS for free. Subscribe>
News provided byInEight Inc.