Inspiring the World and Crafting Asia's Design Excellence, HKDC Unveil The DFA Awards 2023 Laureates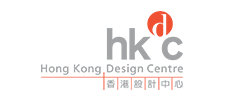 HONG KONG--(
Business Wire
/
Korea Newswire
)--Hong Kong Design Centre (HKDC) proudly presents the outstanding laureates of the DFA Awards 2023, an illustrious celebration of design excellence that recognises its enduring impact in Asia. Established by Hong Kong Design Centre in 2003, with Create Hong Kong of the Government of the Hong Kong Special Administrative Region (HKSAR) as the Lead Sponsor, DFA Awards honours the excellent design projects with impact in Asia, and emphasises the indispensable role of designers and leaders who have made significant contributions to the design profession, education, and society, particularly in Asia.
DFA Hong Kong Young Design Talent Award 2023 to recognise 17 young and extraordinary Hong Kong designers from various aspects, 13 of the awardees will be entitled for financial sponsorship to work or study overseas to expand their horizon and acquire valuable experience, contribute to their personal development and Hong Kong creative industries.
DFA Design for Asia Awards 2023, which celebrates and honours the outstanding achievements in the realm of design with impact in Asia, covers a comprehensive spectrum of design excellence through six diverse categories. A total of 216 awards are granted to acknowledge the design excellence. Among these awards, there are 10 Grand Awards, 19 Gold Awards, 40 Silver Awards, 55 Bronze Awards and 92 Merit Awards presented.
Prof. Eric YIM, Chairman of HKDC said, "Design has the power to change people's perceptions and, as a result, the world we live in. As the influence of design grows, considering the meaning of design may become a crucial ability for modern people. I'd like to congratulate the winners, they gave us new inspiration and encouragement. I believe that design thinking that is connected to people's hearts and sustainability is not simply the trend of the last few years, but also the way forward for all sectors in the next few decades."
View source version on businesswire.com:
https://www.businesswire.com/news/home/20231119144906/en/
Website: https://www.hkdesigncentre.org/
View Korean version of this release
This news is a press release from the provider.
Korea Newswire is committed to verifying the transparency of providers and eliminating content errors.
You can receive press releases from this company or in industries of interest via email and RSS for free. Subscribe>
News provided byHong Kong Design Centre